Come in!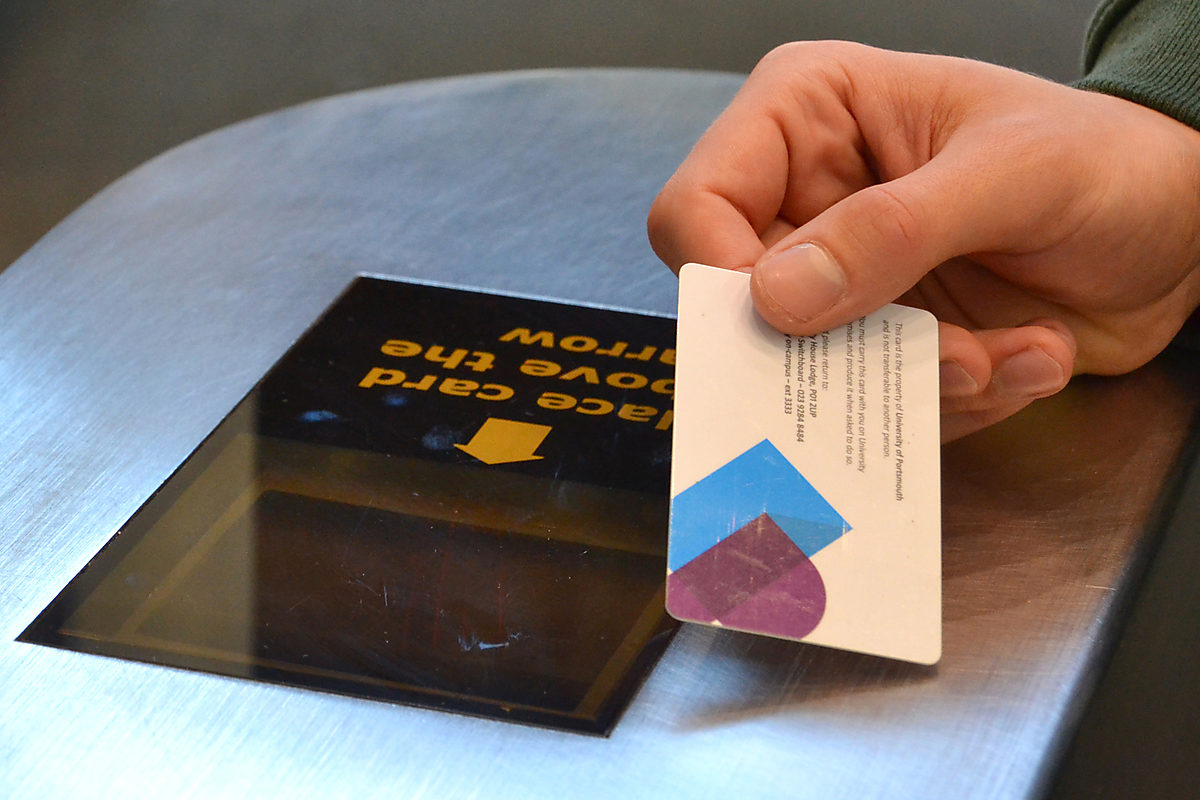 The University card (sometimes called your student card) you receive at registration is also your Library card. It gives you full rights to wander into and around the Library and borrow up to 30 books and all the ebooks your want. You can also use it to book group study rooms and use loanable laptops in the Library.
Registered late and still waiting for your card?
You can get your student card printed in the Library once you have registered and uploaded a photo of yourself. International students will need a purple proof of registration card.
If you forget your student card
We understand that with so much to do, remembering to bring everything with you can sometimes be a challenge. That's why we offer alternatives to using your student card to get into the Library should you leave your card at home.
Juno Buddy
The Juno Buddy app displays a barcode on your phone when you open it that lets you scan through our turnstiles. Enter registration code PORTJB using your University email to receive a one-time PIN. After that, you should be able to open the app and scan.
Temporary printed passes
You can issue yourself a printed temporary pass from the touchscreen kiosk outside the Library turnstiles whenever the Library is open. Temporary passes last 24 hours, become the only way to scan in through the library turnstiles for 24 hours, and will only serve to let you through the turnstiles. If you want to borrow anything or scan into other buildings, you will need your student card.
If you have lost your card
You are limited to 12 temporary passes each academic year to encourage anyone who loses their student card to tell us and get a new one. It is important to look after your student card because you are responsible for anything done using it: it can let anyone who holds it into buildings, borrow laptops and books… things you really want to make sure no one else is doing in your name!
Once you tell us your card is lost, we will issue a new one to stop your old card from working. You can pick your new card up during staffed Library hours. There is a £10 charge for a replacement card, whether your old card is lost or damaged, payable through the University web pay system.