Secure your bike tomorrow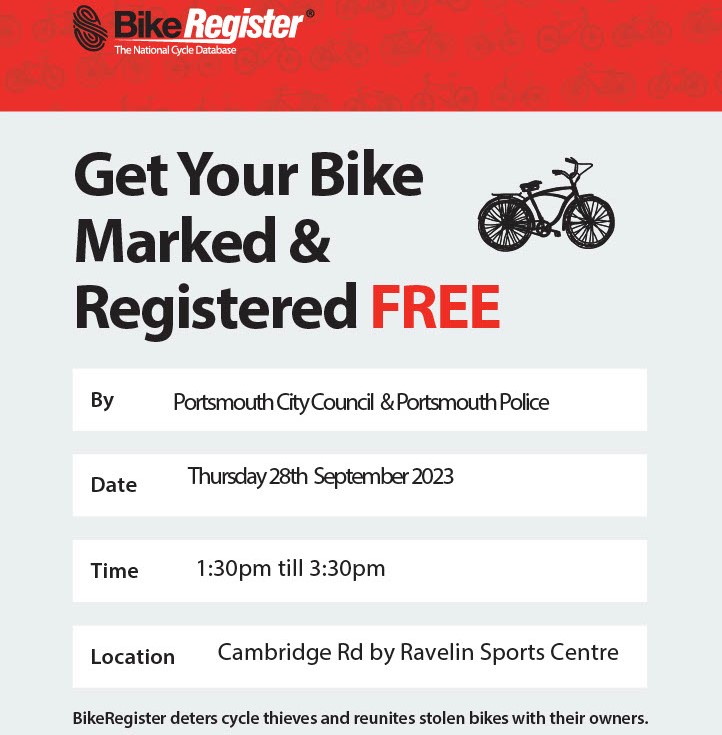 Bike theft is a problem for anyone who owns a bike. Get your bike security marked to deter thieves and add it to the national property register so that it can be returned to you should the worst happen and it is stolen but later recovered by the police.
You can get your bike security marked for free outside the front of the Sports Centre tomorrow, Thursday 28 September, between 1.30 – 3.30 pm. If you can't make it, don't worry. The team from the local council/police return fairly regularly (about once a month) throughout the year.