Paper engineering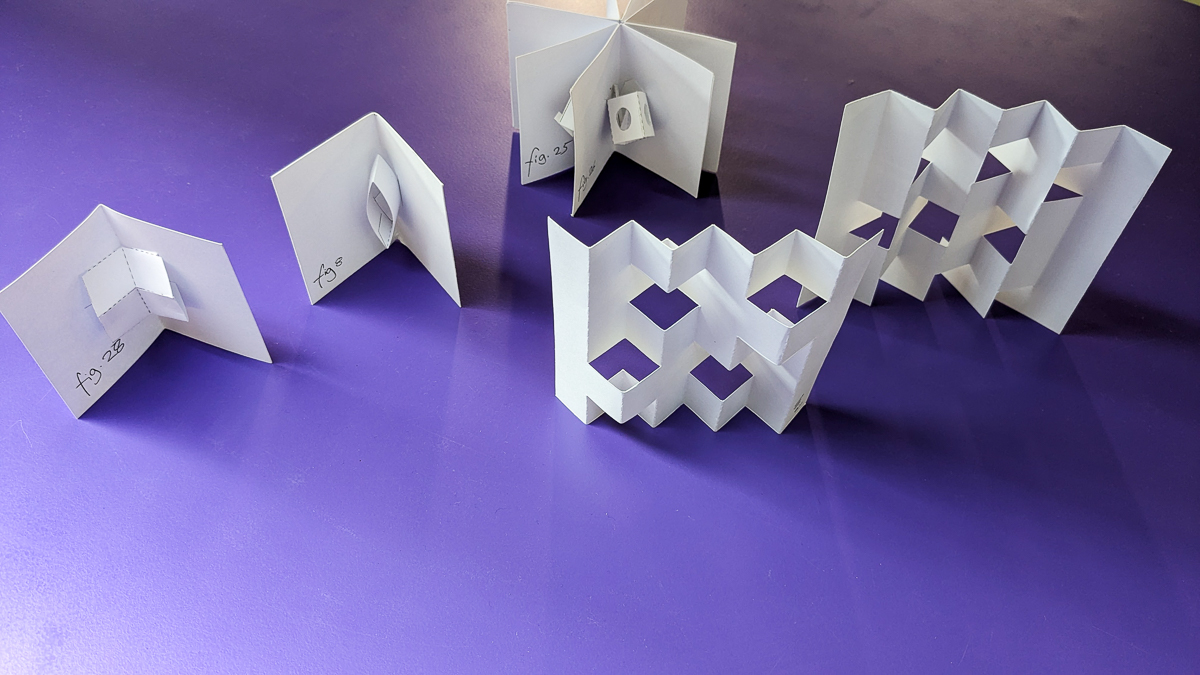 Paper is an interesting material. It shares many properties with the wood it is made from, being flexible in thin sheets and strong in compression in bulk. It is this combination of properties that makes paper engineering such a fascinating art and science.
We've really enjoyed hosting the paper sculpture and pop-up craft exhibition by Derek (Mac) Mccullough, Portsmouth College of Art, Design & FE Alumnus of 1968, which is now moving to the Illustration Department in the Eldon building. Following a lifelong interest in shape and form, Derek created these paper sculptures and pop-up exercises during the first COVID-19 lockdown to develop skills in making pop-up books and cards. You can read and borrow the books that inspired objects like these in the Library and find examples of wondrous pop-up books in the glass cabinets in the Atrium. They show how varied an engineering material construction paper can be and how this flexible material can quickly be turned into stable, self-supporting 3D structures: a study with applications in design, architecture and engineering.
While you wait for the exhibit to make its way to the Illustration Department in Eldon, where you will be able to see it again in person, you can enjoy selected images of this and our other recent displays over on the Library website.