Divine Images from our Rare Books Collection
Over the past couple of months, our new Rare Books display case has been put to great use to show to you some of our collection that are not usually on display.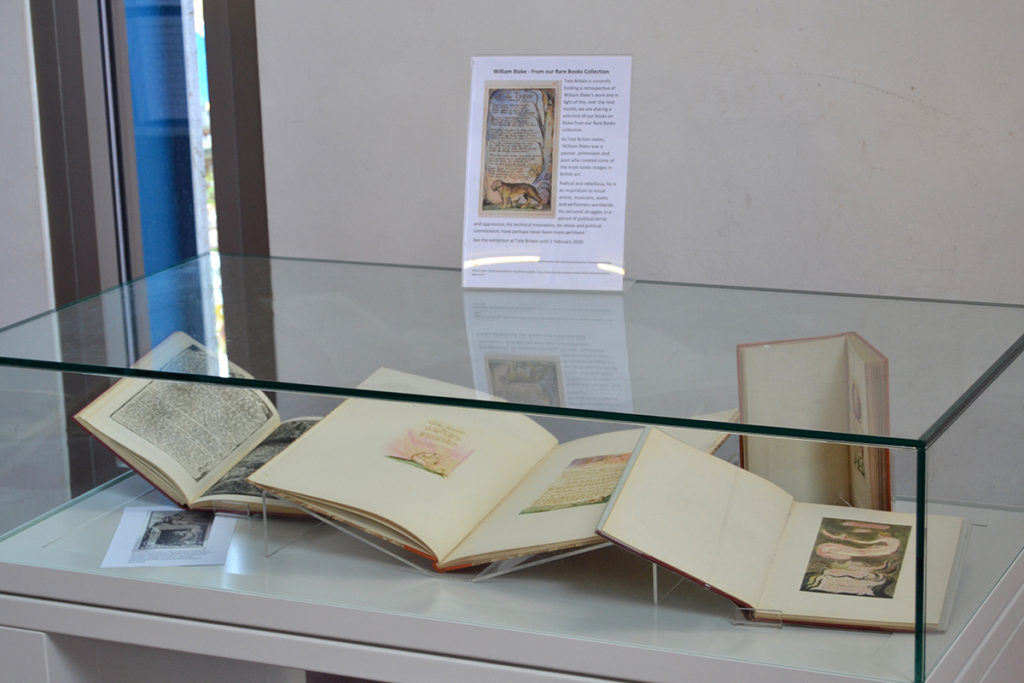 In October we had the powerful artwork of Paul Peter Piech which complimented our display of books for Black History Month. Piech used his graphic, bold images and words to provoke a response from the viewer. This month we have found books from our collection focusing on the work of William Blake. Like Piech, Blake also made political statements with his work; and on display we have books with examples of how he combined his beautiful painting, engraving and his poetry to produce delicate and intricate artwork, which are visually amazing and at times disturbing.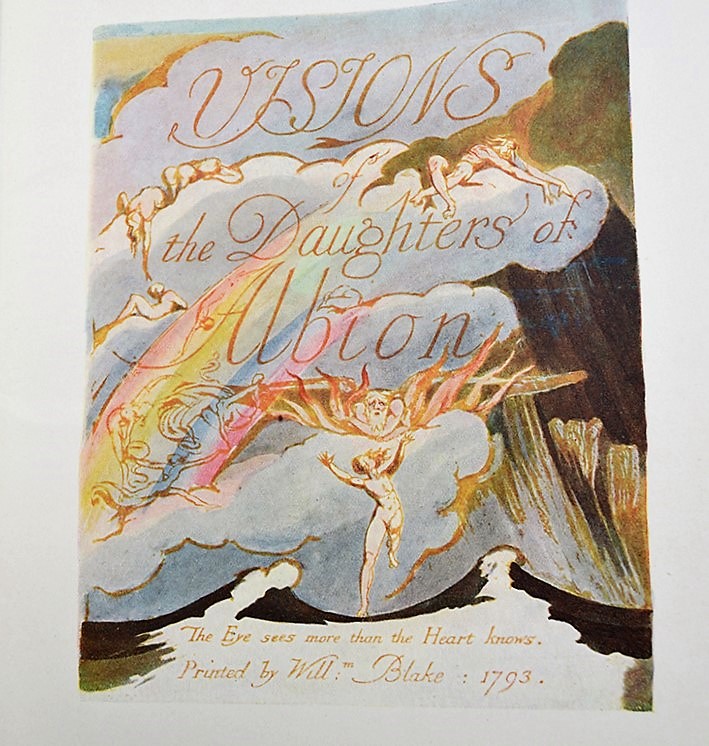 Tate Britain describes Blake as 'radical and rebellious, he is an inspiration to visual artists, musicians, poets and performers worldwide. His personal struggles in a period of political terror and oppression, his technical innovation, his vision and political commitment, have perhaps never been more pertinent. '
Our collection will be on display until the first week in December in our first floor exhibition space and you can see more of Blake's original artwork at Tate Britain until 2nd February 2020.
Find more information at https://www.tate.org.uk/whats-on/tate-britain/exhibition/william-blake-artist