Arrived early? Stop by and say hello!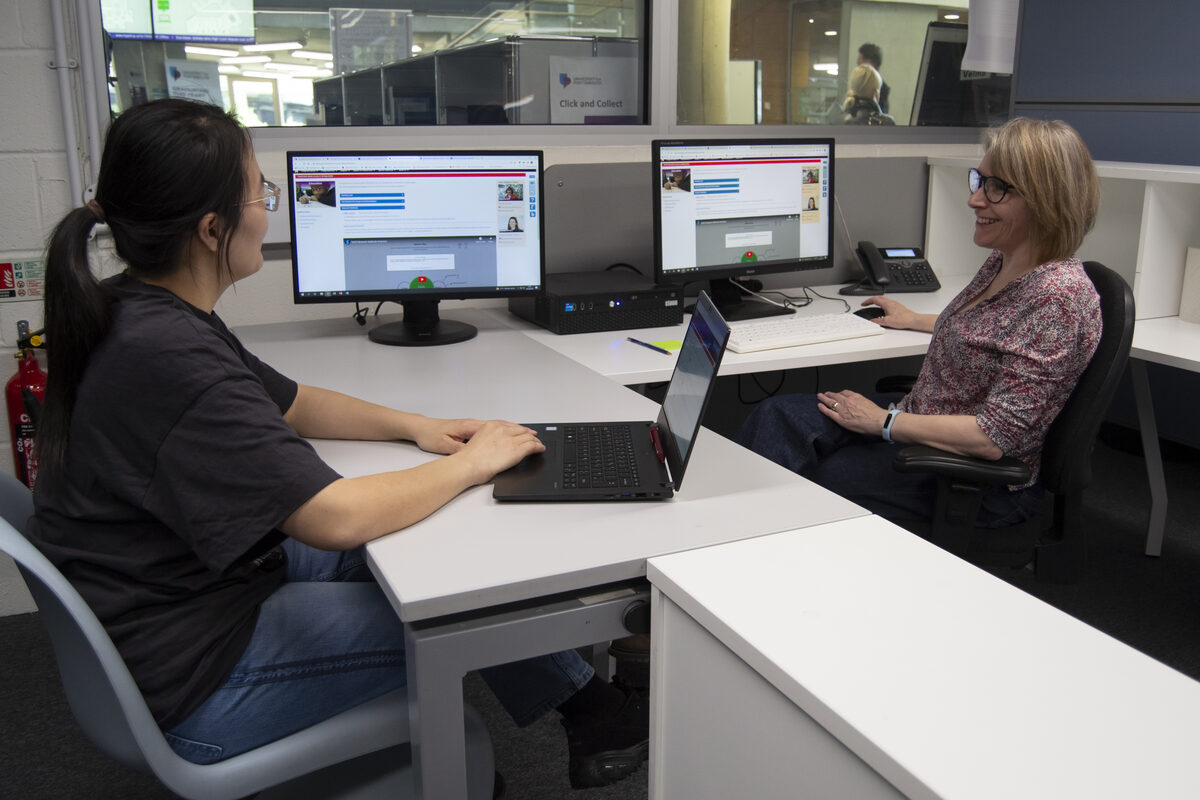 Chat to us in person
It's great to be able to say hello to our early arrivals who have been stopping by the Library the last few days. Pop your head around the office door and say hello to the library skills drop-in librarian anytime between 11 am and 3 pm Monday – Friday if you want to know anything from where to find the silent study zone to how to find, use and reference academic information for your subject. For everything else, you can ask any member of Library staff between 8 am 6 pm Monday-Friday or 11am – 3pm Saturday.
Chat to us online
If you want to know anything library (or even university) related, you can chat to us 24/7 online – our local team staff the library online chat 9 am – 4.50 pm and then our out-of-hours team in America take over, but we always check what they have told you the following day!