Black women making waves since Roman times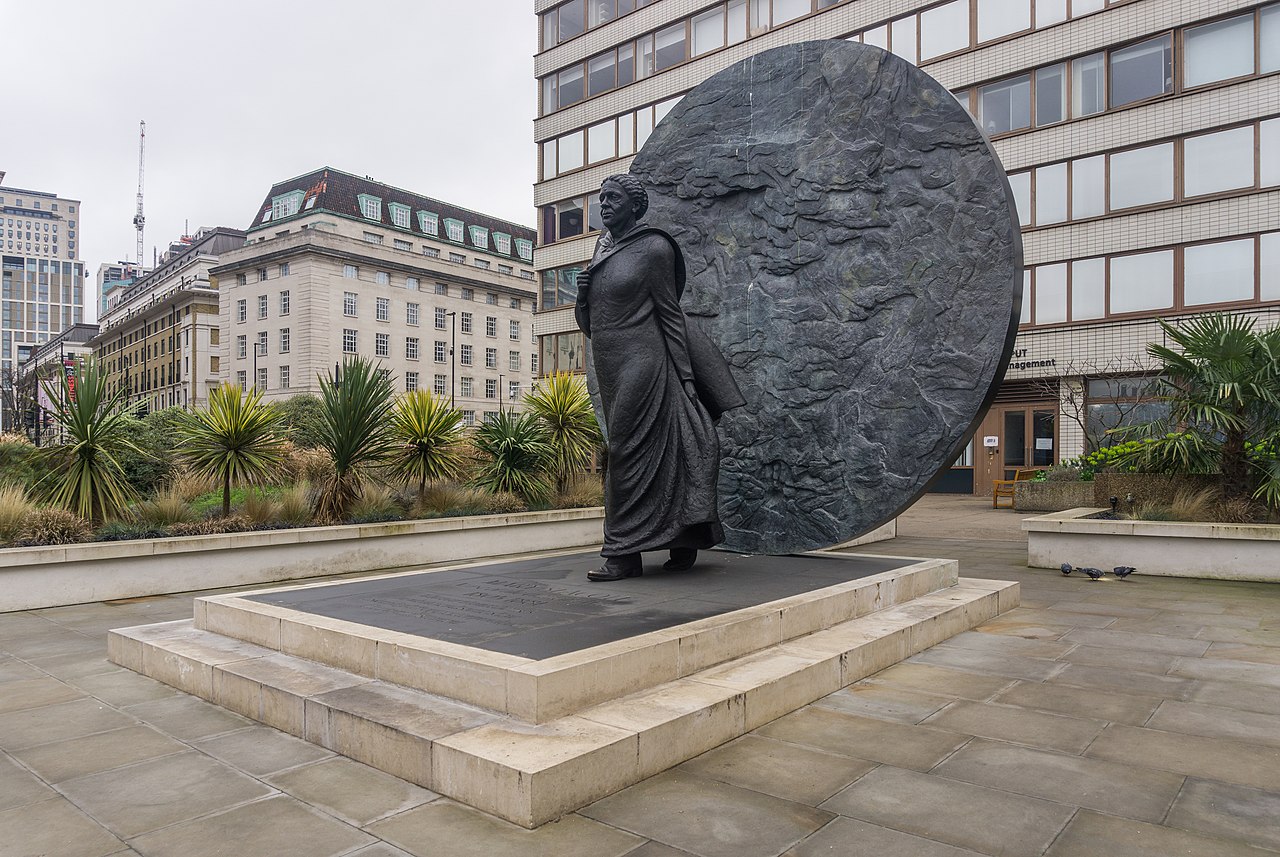 Contrary to the prevailing myth that Black people arrived to an entirely white population mid-20th century on the Windrush, archaeological evidence suggests Britain was ethnically diverse from at least the time the Roman Empire arrived in Britain, facilitating international trade and mobility and have answered the call to aid Britain from every corner of her empire ever since.
Over 1600 years of Black Britons
Ivory Bangle Lady was a wealthy Black woman living in York in the fourth century, whose burial remains one of the best preserved.  She was clearly a lady of high status and wealth judging by the value of her burial goods, which included jet and elephant ivory bracelets, earrings, pendants, beads, a blue glass jug and a glass mirror. This discovery has helped rewrite the story surrounding Black British people, establishing them as a part of our culture for the past millennium and a half.
Ivory Bangle Lady is on display in the Roman York exhibit of the Yorkshire Museum. Sadly, that is up the other end of the country, but York is nice, so if you can make it, it'll be worth the trip!
300 years of Black poetry
Poetry has had a long and powerful impact on the human imagination, speaking more directly than prose to lived experience, helping to highlight the human condition. Born in Senegal/Gambia before being exported and sold into slavery in Boston, the woman who was to become one of the most influential transatlantic poets, seven year old Phillis Wheatley barely survived the trip. She was cheaply to the wife of a prominent commercialist. Here, her luck changed somewhat because her new owner recognised her sparkling intellect and, while still expected to work around the house, was educated alongside alongside the family's own children.
Aged 14, she began writing poetry; at 20 she published her first anthology after moving to England. Her work was acclaimed on both sides of the Atlantic. Combining classical and neoclassical techniques with biblical symbolism, her poems compriseda critical commentary on slavery that disproved the prevailing myth that Black slaves lacked intellectual originality and catalysed the anti-slavery movement.
The model nurse
When tales are told of the Crimean War, the name Florence Nightingale usually follows close behind. The white daughter of wealthy parents, Florence was the acceptable face of charitable womanfolk supporting the war effort, and to be fair, she invented new methods of visual data representation, inventing the pie chart, to get her point across to dismissive administrators. Someone equally impressive, who went almost without recognition except for the intervention of a few powerful benefactors was nurse Mary Seacole.
Born Mary Jane Grant, the daughter of a Scottish soldier and a Creole hotel keeper, she took a keen interest in her mother's work as a healer. Seacole nursed patients during the Jamaican and Panamanian cholera epidemics and organised medical care in a British military camp during a Jamaican yellow fever epidemic. When the Crimean War broke out, she travelled from the Caribbean to England but despite being eminently qualified was refused passage to the front lines of the Crimean War by the War Office to serve as an army nurse, probably because she was Black. 
Undeterred, Seacole raised the money she needed to travel to Balaklava independently and promptly co-founded the "British Hotel" between Balaklava and Sevastopol, where she ran a makeshift hospital offering food, medicine and nursing free at the point of care, paid for by officers staying there and donations from soldiers who could afford it. Unlike Florence Nightingale, Mary Seacole worked close to the front line, sometimes reportedly tending the wounded under fire and was the first woman to enter Sevastopol after it fell to Allied forces. Her efforts were praised by the British commander-in-chief Lord Rokeby and publicised by the Times war correspondent but they bankrupted her financially, prompting Punch! magazine and The Times to campaign to raise funds to reimburse this war hero for her losses.
Despite going on to work for the Royal Family towards the end of her life, she was quickly forgotten after her death until the memory of her commitment and achievements were resurrected in 1991. Mary Seacole received the Jamaican Order of Merit and was voted greatest Black Briton in 2004.