Illustration students work on display in UoP Library
Come and see the beautiful sketches from our first year BA (Hons) Illustration students that we have on display in the library.
Students were asked to explore the Library and Special Collections. They picked a topic from a 'lucky dip' selection and sketched some visual notes reflecting on the process.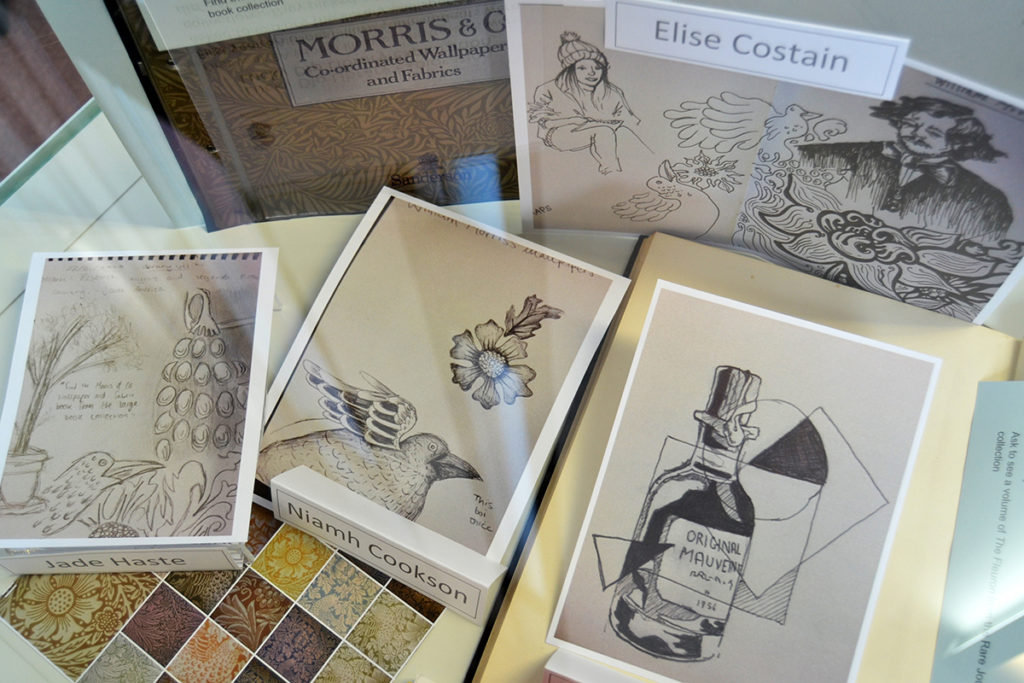 BA Illustration students' work inspired by our library and Special Collections
We think you'll agree that they created some lovely work. They may use some of these visual notes to inform their design work in the future.
The work will be on display util the 3rd April 2020