We love books – especially rare ones!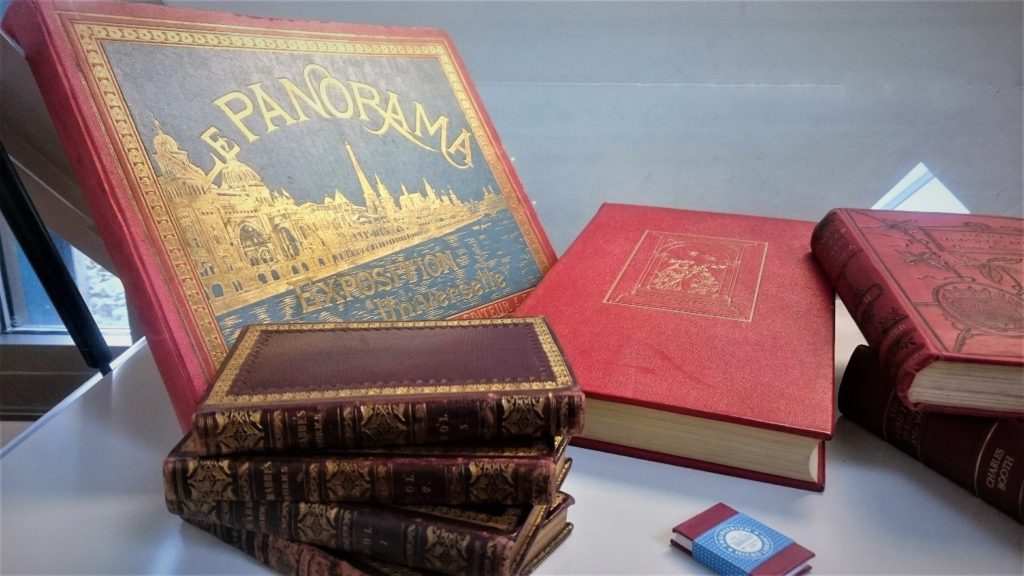 As February is the month of love, we have gathered together to share with you books from our Rare Books collection that all have red covers. Red being the colour of energy, passion and of course love. Have a look at the beautiful decorative carved leather cover of 'Paris Herself Again', the illustrated gilt cover of 'Le Panorama' and the smallest single book in the University Library collection – 'Tiny Idiot'.
Our Rare Books are lovingly looked after so that they can be admired for many years to come. We'd like to remind you to also take care of all of the Portsmouth University Library Books. If you write in a book, highlight passages with fluorescent pen or remove pages, we often have to take that book permanently from out of our collection.
Please be considerate to the next student who needs that book and use recycled scrap paper to mark pages that are important to you.