Once we popped, we couldn't stop!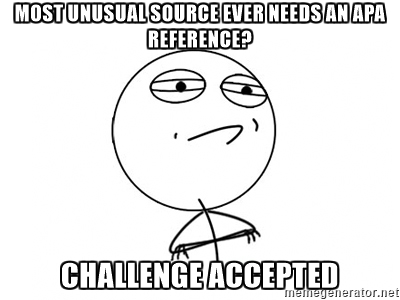 Here in the Enquiries team we answer a lot of questions about referencing via email and online chat, but we don't always get that many in person, from students visiting us at the Support Services Desk. We wondered if that was because students tended to work on their referencing at home, and decided that probably wasn't the case – certainly not if our observations walking around the building were anything to go by. So then we wondered whether it was because people here in the Library didn't realise they could ask us about it, and we thought that might be more likely.
"We know!" we said. "We'll pick a time when students are likely to be needing referencing help, maybe just before their assignments are due, and we'll do a pop-up clinic in the Atrium. We can use a laptop, and put a big sign up, and see what happens."
So we did.
And  the students came.
They came in huge numbers. Far more than we could have imagined. There were even queues.
For the three hours each day that we staffed the pop-ups, the two "referencing experts" running it were kept extremely busy. So busy, in fact, that at the end of the week it was clear there was demand to continue into the next week.
So we did.
We had enquiries about all three referencing styles used here at UoP, although as expected APA was the most asked about. What really surprised us was how many Oscola enquiries we had. It's quite a rare thing to be asked about this style in our usual role, so the relatively large number of people coming along to ask questions gave us cause to wonder whether there was a reason for this. Our previous experience has been that students using Oscola tend to visit or communicate with their faculty staff or librarian in preference to the Enquiries team – maybe after seeing us during the pop-ups they'll remember what we can offer in future?
The enquiries we got at the pop-ups ranged from the quick and straightforward; how to find publication dates, where to put full stops and commas, how to cite something you haven't read the original of, to longer, more in-depth ones, where we helped students to make sense of referencing and start understanding the hows and whys of it.
And you know what? We LOVED it.
We got to talk to lots of students about their work, we got to make a difference, and we were kept both busy and on our toes with the eclectic variety of questions we were asked. No enquiry was the same, even though they were all about referencing!
So what did we take away from the experience?
Well firstly, there's obviously a need for more (and more visible) referencing help.
Secondly, we seem to have gathered evidence that a lot of students just aren't finding us on the support services desk.
And thirdly? Well, thirdly we all expressed a combination of exhaustion and exhilaration when it was over. Which is the best feeling to have at the end of the working day, and means the exercise was well worth it.
It's something we'll run again next term, so keep your eyes peeled for advertising nearer the time. In the meantime, if you have any referencing questions (however big or small) pop along and talk to us about them, or use our online chat service!