Vehicle security – tips from the cops!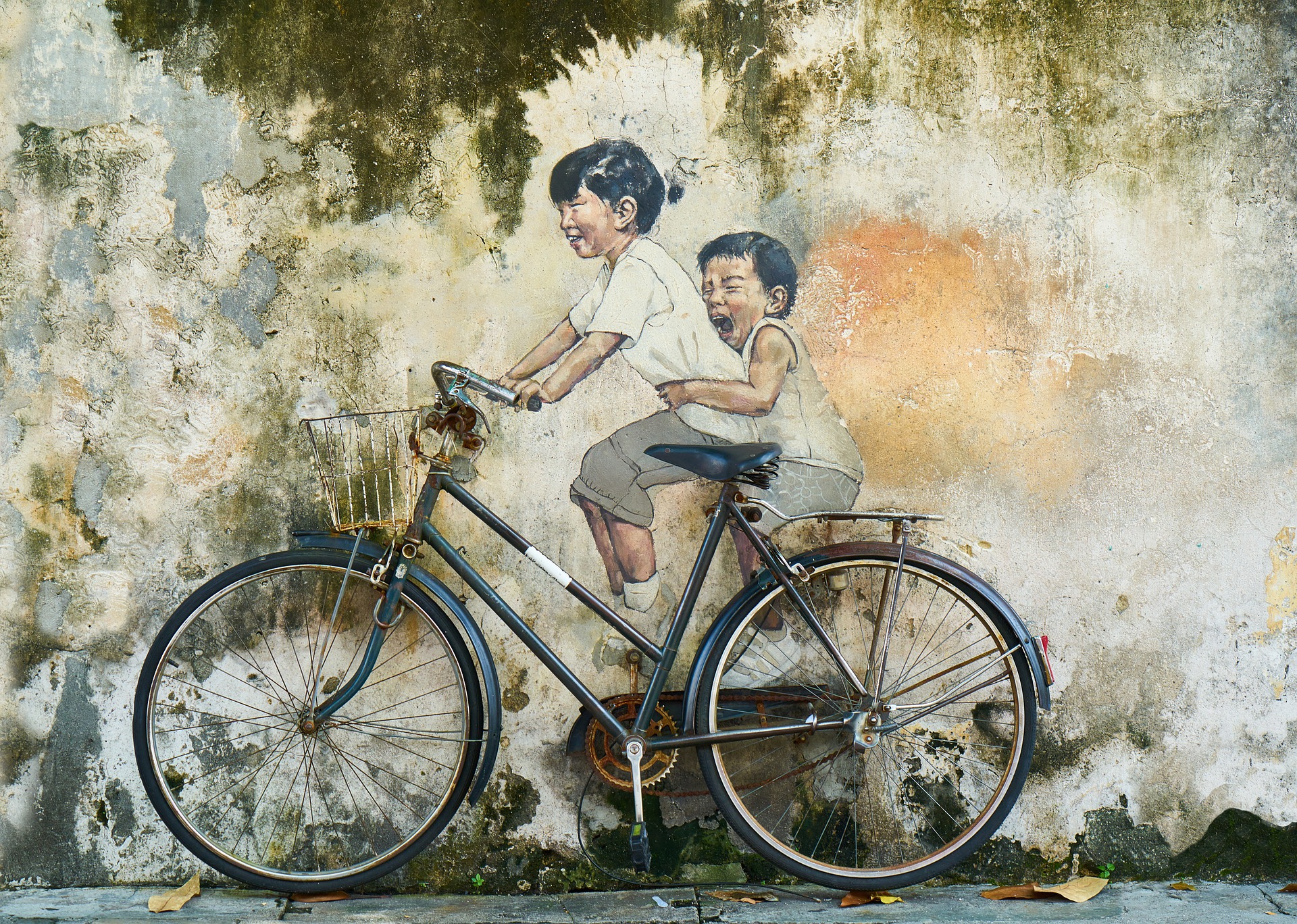 Hampshire police have been in touch to offer their latest top tips for keeping everything from your bike to your car or van secure this summer
Still need to get your bike marked and registered?
Bike security marking is back this Thursday between 1.30-3.30 pm outside Ravelin Sports Centre. Bring your bicycle and get it security marked and registered on the national property database for free! The security marking helps deter bike thieves and helps the police return your bike to you should it be stolen and then recovered.
Watch out for fake car insurance (aka Ghost Broking)
If you need car insurance, be wary of heavily discounted prices on the internet or cheap prices you are offered directly through messaging services such as WhatsApp, SnapChat or Facebook. These could be fraudsters using a method known as 'ghost broking': claiming they can offer you insurance at a significantly cheaper price. They will either forge documents, falsify details to bring the quote down or take out a genuine policy and then cancel it after you have paid them. You won't realise this has happened until you are either stopped by the police or try to make a claim.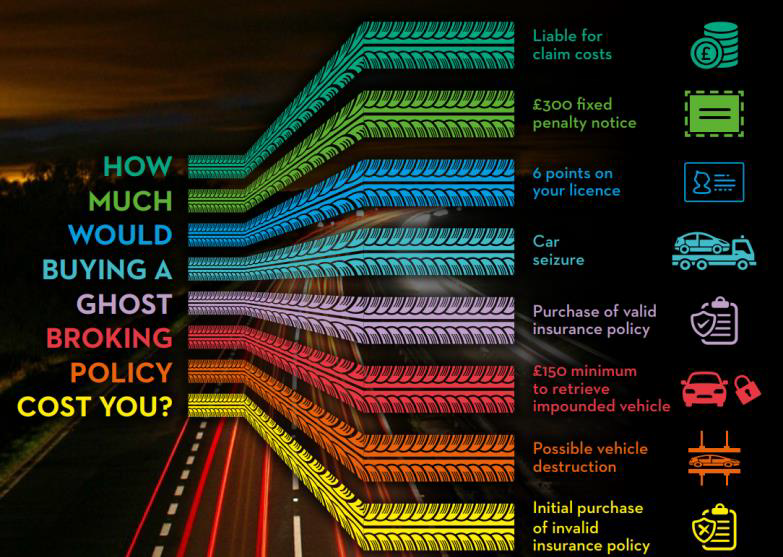 The Financial Conduct Authority and British Insurance Brokers' Association have produced a list of authorised brokers that you can check. You can also see if your car is legitimately insured on the Motor Insurance Database.
Click here for further advice on avoiding ghost brokers from the City of London Police.
Increase in keyless car thefts
Offenders are using sophisticated tools to steal cars with keyless entry by tricking the system into thinking the key is nearby. By relaying an amplified signal from the key while it is distant from the car, thieves are able to unlock and start the car without ending to gain access to your home or steal the key itself, as shown below.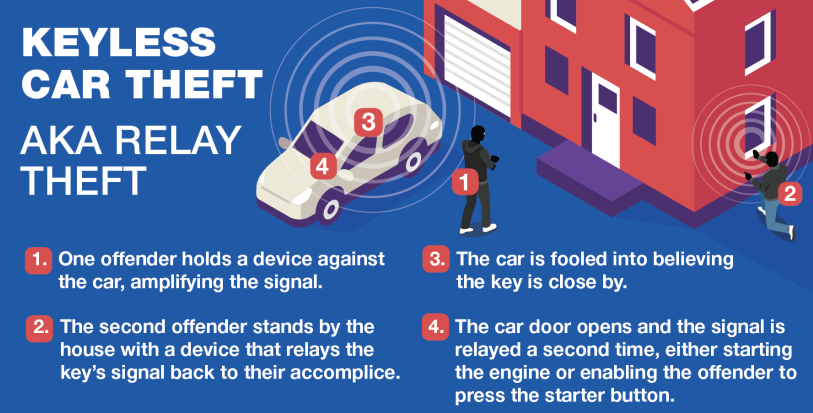 Tips for preventing keyless car theft
Hide your keys – don't leave them within sight of doors or windows where thieves can target them.
Block the signal – use a certified pouch or tin to store your car keys that will block the signal.
Use deterrent locks – use Sold Secure approved products such as steering wheel, pedal or gear locks to deter offenders.
Park securely – park in a garage, if you have one, or consider fitting outdoor motion detector lighting and/or CCTV from installers who are members of the National Security Inspectorate or the Security Systems and Alarms Inspection Board.