Library staff are (still) here to help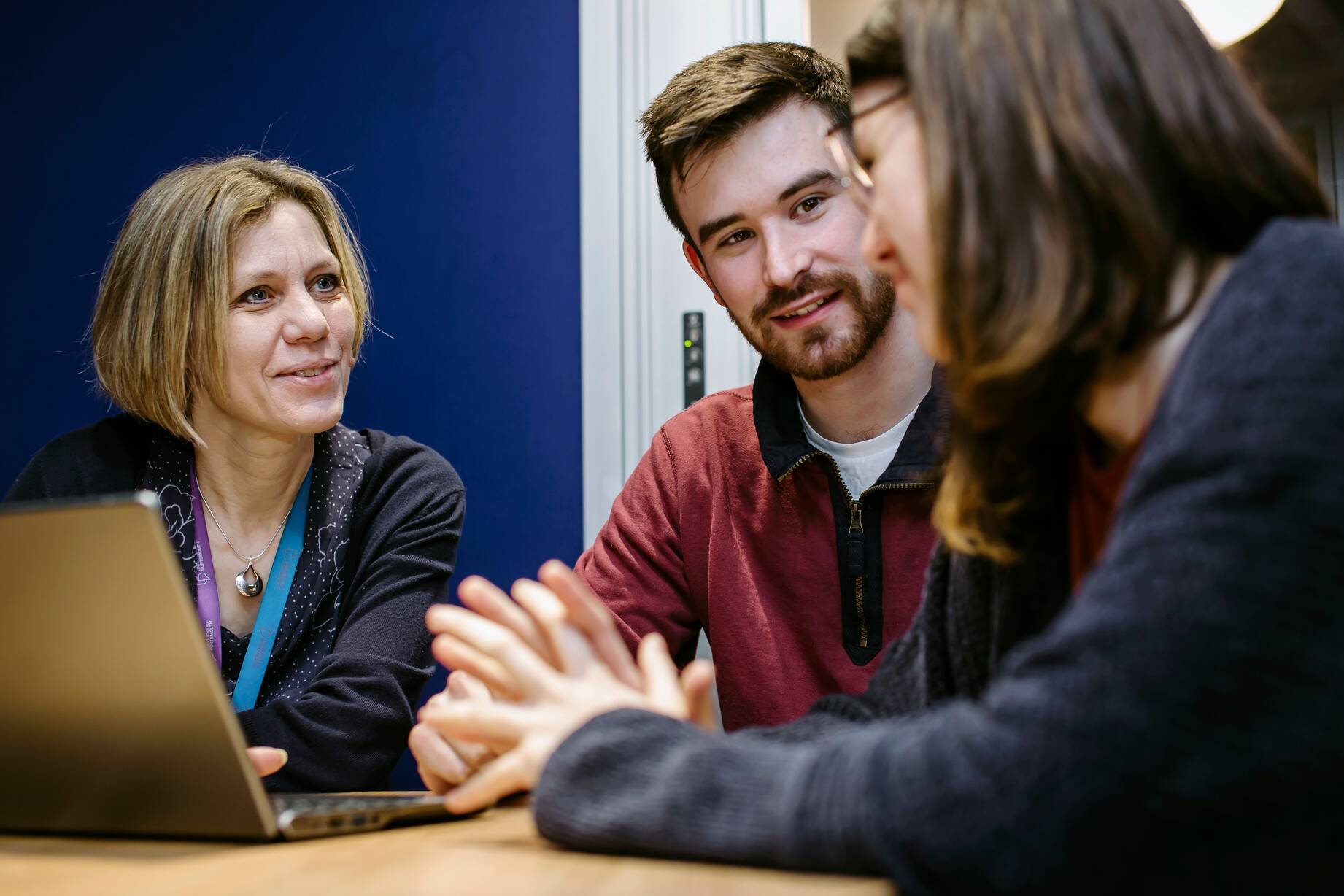 I always assume that people know that Library staff are here to help them find, evaluate and reference information. We also sort out any eresource problems. That's usually mere moments before I meet someone who seems not to realise library staff are sitting here day after day at the end of online chat, email and at a desk (admittedly a desk tucked around the corner in a makeshift office but still just off the Atrium – follow the signs for the "Library Skills Drop-in Office" and pop in for a chat any time between 11 am and 3 pm). Please ask any member of Library staff if the office appears to be locked or if you are not sure where to find it. Staff can often help with problems outside these hours or if the drop-in office is closed because we are unexpectedly short staffed but these are the hours we try to guarantee.
To quickly summarise, library staff are here to help you:
use the library – from handing out free sound cancelling earplugs to showing you where the toilets and water bottle refill stations are located, hunting down missing books, understanding how the library works, and so on;
find information (articles, books, images, videos, sounds, data, market and company reports, news, statistics, demographics, legal cases, standards… the list goes on) of any kind – including helping you develop your search strategies or understand the way to get the most of particular library eresources;
find something you found before and can no longer find again;
decide whether something you have found is an academic/scholarly/reliable source of information;
reference anything you have used accurately.
Not only, but also…
That's not an exhaustive list. Depending on who you speak with, you might be able to get more help. Most staff can point you reliably to other university services and facilities, explain how the university works, and give general advice (most of us have worked here for years, after all), and some of us will happily tackle some questions that fall outside our official remit. I've helped students understand and evaluate research methodologies (referring them to the relevant textbooks for a detailed and authoritative explanation), explained how academic papers are structured, how the contents and indexes of books work and when they are useful, helped develop undergraduate research proposals and more as part of developing a search strategy, so if you want help with something not on the above list, it's always worth asking. Just remember that we don't guarantee to be able to answer anything not on the list above, although we will be able to tell you who the best people (or person) in the University to ask would be!
That's before we start talking about the expert subject research expertise and teaching support that your subject team can offer. Rest assured, Library staff will always refer you onto your subject team or other experts if we find ourselves out of our depth for any reason. There's lots of expert advice and support available. You only have to ask for it.