Study anywhere with ease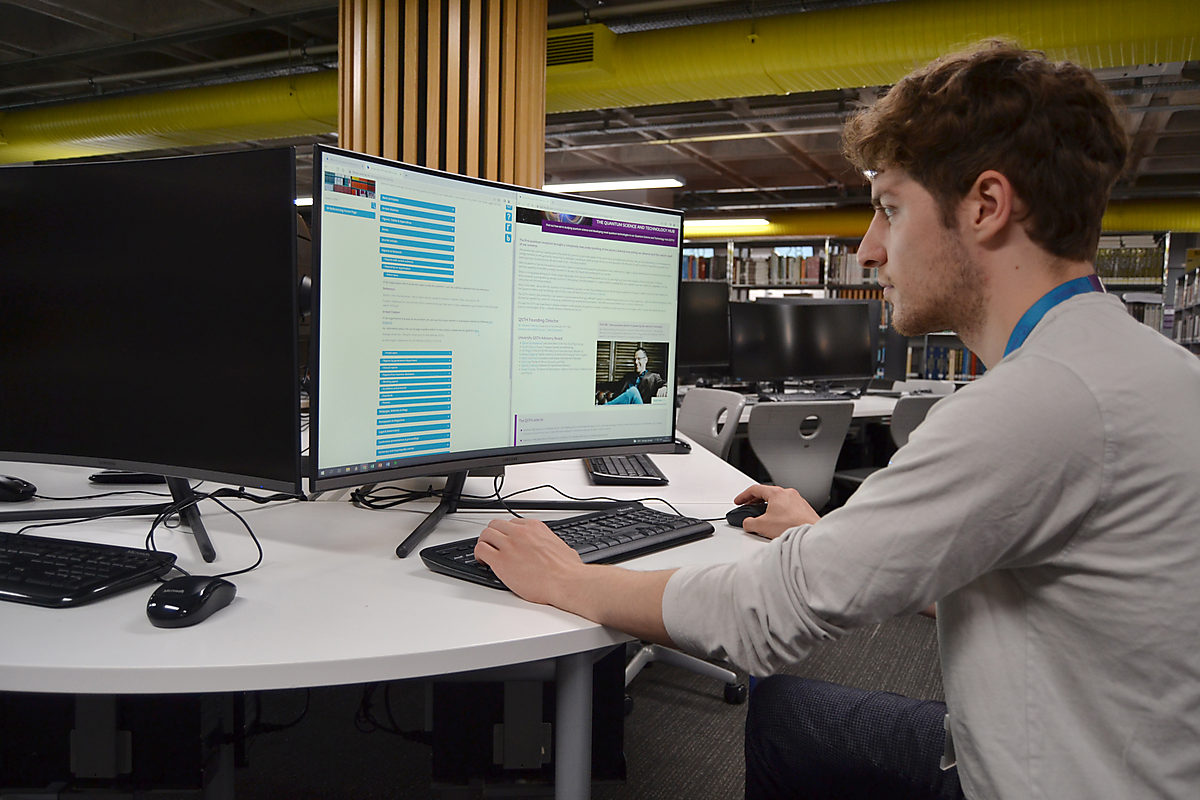 There are currently several different systems that allow you to work anywhere as if you were on campus and store your work in the cloud so that it is easy to retrieve at will.
Study anywhere as if you were in the Library
Work as if you were at a networked university computer anywhere in the world by installing the VPN. You can download this safe, unobtrusive, free, lightweight app from the University and easily set it up to connect you to software through AppsAnywhere and even those library eresources that would otherwise only be available on campus. While connected, you will be able to access the full text of most articles and ebooks without ever having to log in. Another advantage of the VPN is that it usually gives you untroubled access to library resources even when other people trying to log in from off-campus experience difficulties.
The one complaint we occasionally hear is that the VPN can slow down your connection at peak times. Happily, you can connect and disconnect from the VPN very quickly and easily, so you can just remain connected while you are doing things that require a VPN connection and then disconnect to enjoy unrestricted bandwidth.
Storage space to spare
You have a spacious Google Drive that can store all your files in the cloud but sometimes even that might not be enough. While I would suggest that the first course of action might be to check if there are any old files you no longer need – multiple drafts of assignments already submitted and marked, images and videos that are taking up a lot of space, and so on, you do also have access to a dedicated area of storage on the computer network drive. If you log into a networked computer and click on the yellow folder icon at the bottom, you will find your N-drive listed (usually named with your student ID/'up number'). You can store gigabytes of files here, safely on the University network. It is recommended that you use Google Drive as your main storage space but if it is overflowing for any reason, your N-drive is a sensible place to store any files that are big and old that you want to keep as a record but no longer need to use regularly.
You can access your networked storage space remotely. You will need to set up the VPN and then follow the instructions to set up a remote connection to your N-drive. This is a straightforward procedure that will then allow you to save files to your N-drive and work on them from anywhere.