Postcard from the past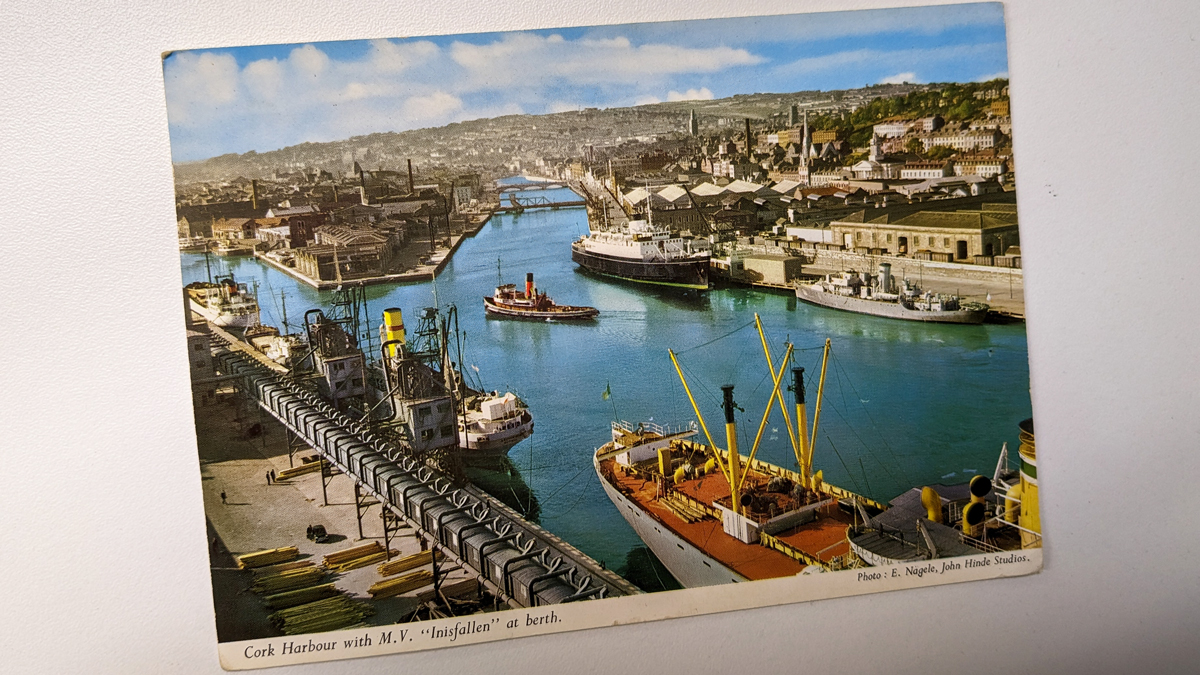 We recently uncovered a curiosity from our lost property box: a postcard franked by the Royal Mail with a 1968 posting date. Addressed to a Miss Browning of Yelverton in South Devon, a town some 166 miles West of Portsmouth, the postcard was apparently posted from Cork Harbour in the Republic of Ireland only to have been left behind as a forgotten bookmark by a student, presumably back when Portsmouth was a Municipal College. Surviving in a book that was retained through the years of Portsmouth being a polytechnic institution and later a University up until the present day.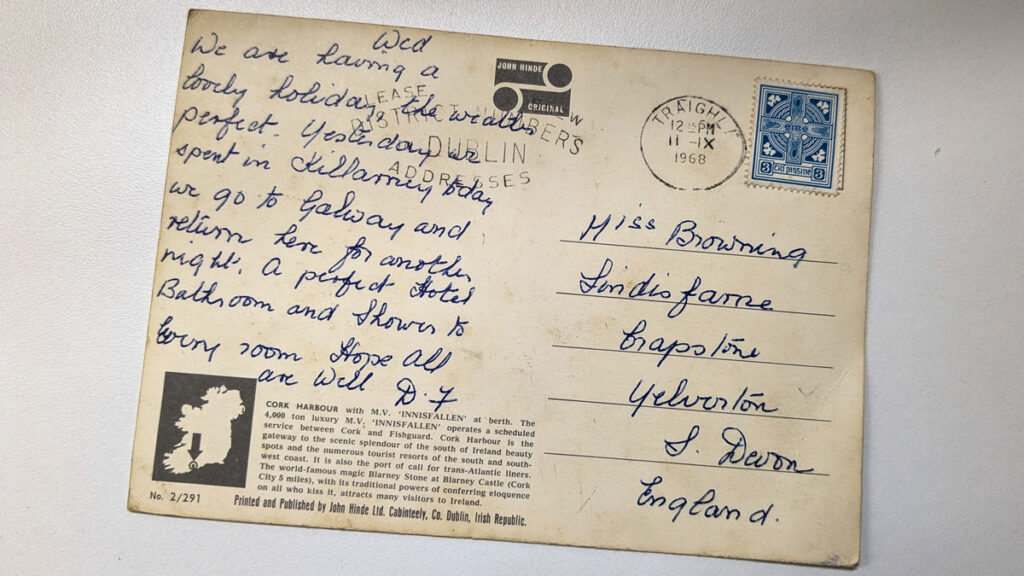 It's tempting to speculate that the Miss Browning to whom the postcard is addressed might have been a student at the University but we may never be able to tell. All we know is that whoever wrote the postcard was enjoying their holiday and warmed to the "perfect hotel bathroom and shower to luxury room". I think we all know someone who judges accommodation by the state of the bathroom. It's a good standard by which to judge accommodation. The postcard is now being offered to the Univeristy Archive for safekeeping.