Books (and articles) from beyond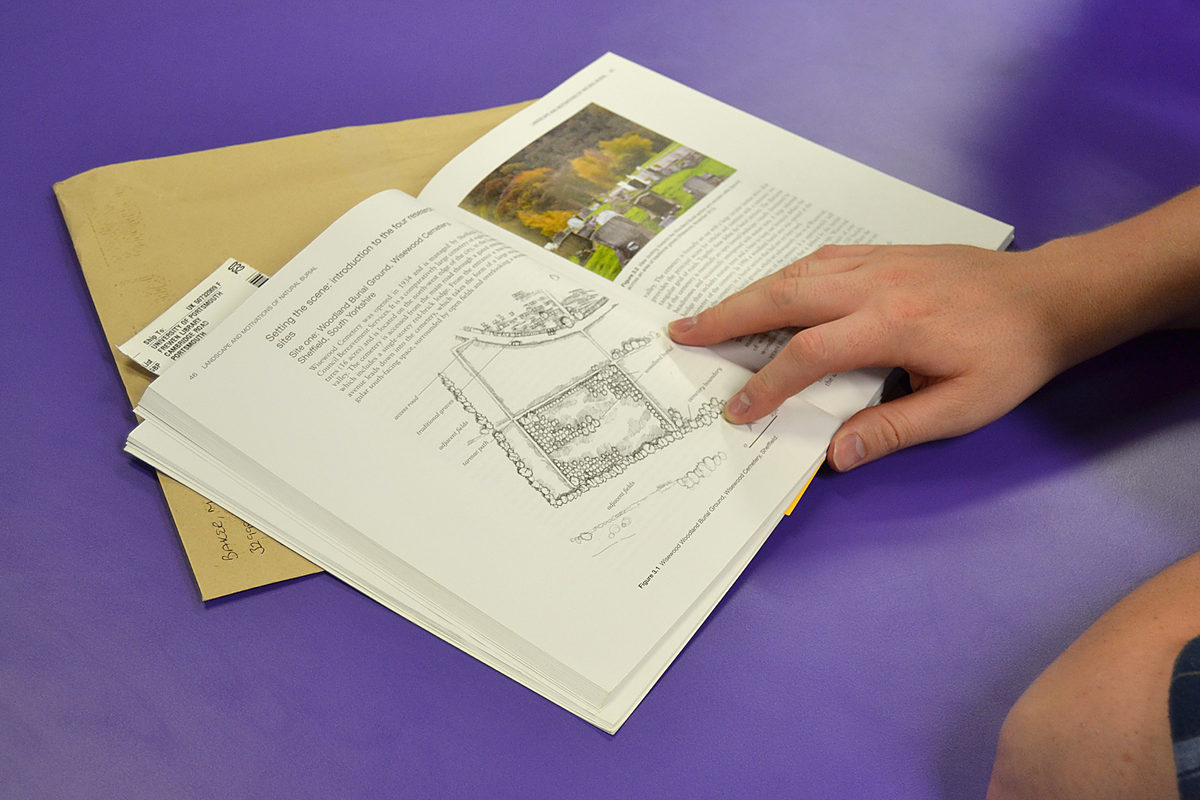 The Library has vast collections of books, ebooks, and journal articles. More than you could ever want or need for most purposes. But then you come to your dissertation or major project and find yourself looking for information on something very specific and possibly obscure. It is quite possible at this stage of your degree – and more than likely, if you are studying for a research degree – that you will find a need for information unavailable locally. We spend £3 million every year on information resources for you to use but even that colossal spend can only buy so much. For those things that are too old, too obscure, or too specialised to be covered by our existing collections, you can ask us to source a copy from elsewhere.
Document delivery – scans of articles and book chapters by email
Thanks to a provision of copyright law, libraries can share copies of a single article in any one issue of a journal or a single chapter or section of any book they hold in print with another library for use by a single named client. There are strict limits to this, however. You can only ever obtain a single article/chapter from a journal issue/book chapter in this way. Requests for individual chapters/sections/articles are scanned and will be emailed to you. They often arrive in less than a week although we always advise that they might take up to ten days).
Interlibrary loans – get the whole kit and caboodle
If you think you might want to read more than a single chapter or article from a book or journal issue, respectively, you can ask us to borrow the entire book/journal issue. This usually takes a little longer than obtaining a scan of a single article or chapter and we are not usually allowed to post other libraries' books out to clients. If you are studying at a distance, it might be possible for you to read the book in a local university library using the SCONUL Access scheme.
Journal issues and book obtained from other university libraries can only be read at a designated desk in the Library, where you can make notes and photograph key images/passages with your phone (within what is allowed under our CLA copyright licence – if in doubt, please ask what is allowed). Books we borrow from the British Library can usually be borrowed for up to six weeks initially, and this loan can often be extended, but please read the terms and conditions on the Libary website because the unavoidable penalty charge levied for non-return of a book is steep.
Placing your requests
Requesting an interlibrary loan or document scan is easy. If you search for the item in the Discovery Service and click on the "Interlibrary loans" link, the webform should be automatically completed for you, so you just have to click the copyright declaration box and submit your request. Otherwise, you can click the "request form" link in the second paragraph on our Document delivery and interlibrary loans webpage and complete the webform yourself.

You will have to log in and register the very first time you use this service. Happily, this process is very straightforward. Use your University login (the same one you use for Moodle). Your library number is printed on your University (student) card.
Here to help
As with all other library things, if you get stuck or are unsure what to do at any stage, please chat to a librarian online or pop in and see us in the Library skills drop-in office (11 am – 3 pm, Mondays-Fridays). We will be happy to walk you through the process.