Half-price tickets for Portsmouth Historic Dockyard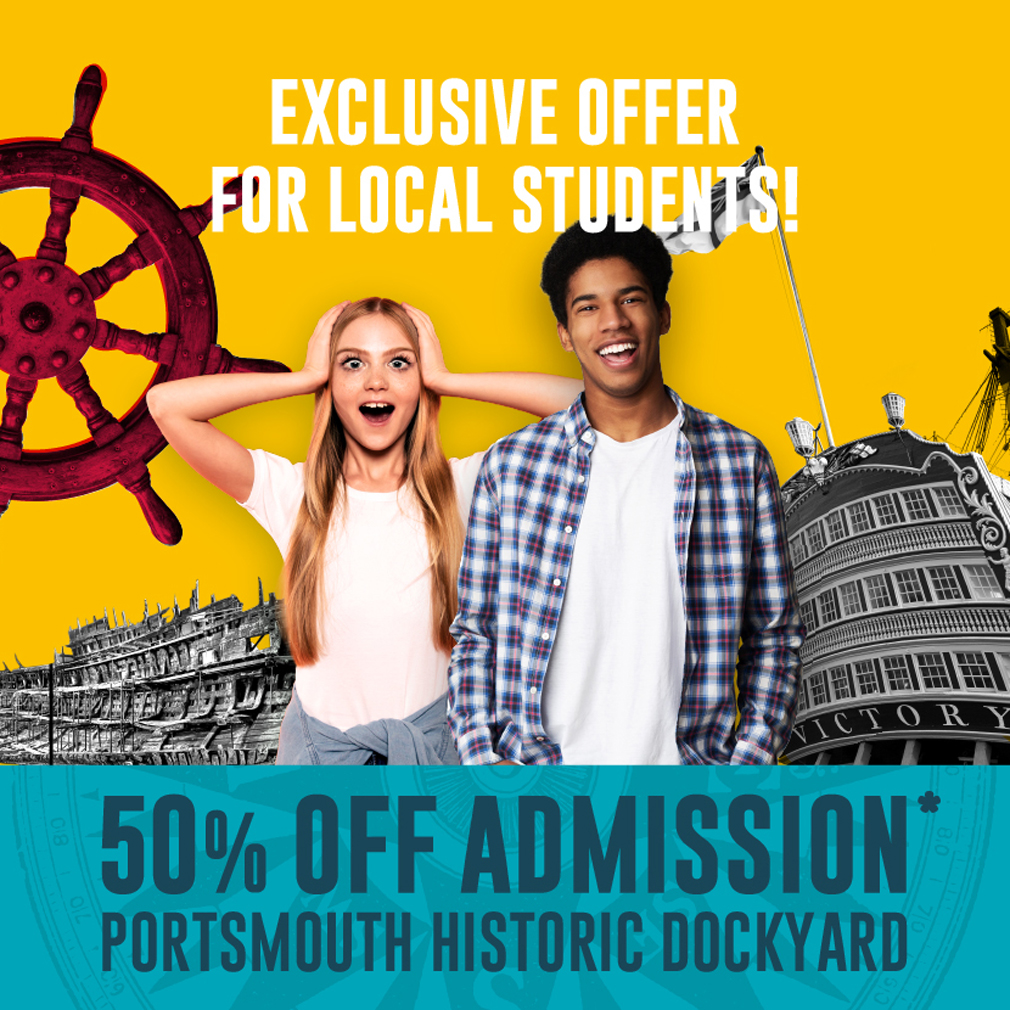 Home to the historic warships HMS Victory, HMS Warrior Portsmouth, and the Mary Rose – Henry VIII's warship, which sank beneath the Solent within sight of Portsmouth's Square Tower – and so much more. Portsmouth's Historic Dockyard is a must-see attraction, until 31 March 2023 it is half-price for students.
All you need do is arrive after 2 pm and present your student card when buying a ticket for a single attraction at the Portsmouth Historic Dockyard Visitor Centre (you can't miss it – it's the huge ticket store/gift shop you have to pass through on the way into the historic dockyard) before the end of March and you will get your ticket half price!
Check out all the attractions and other ticket offers on the Portsmouth Historic Dockyard website.