Discovering the Discovery Service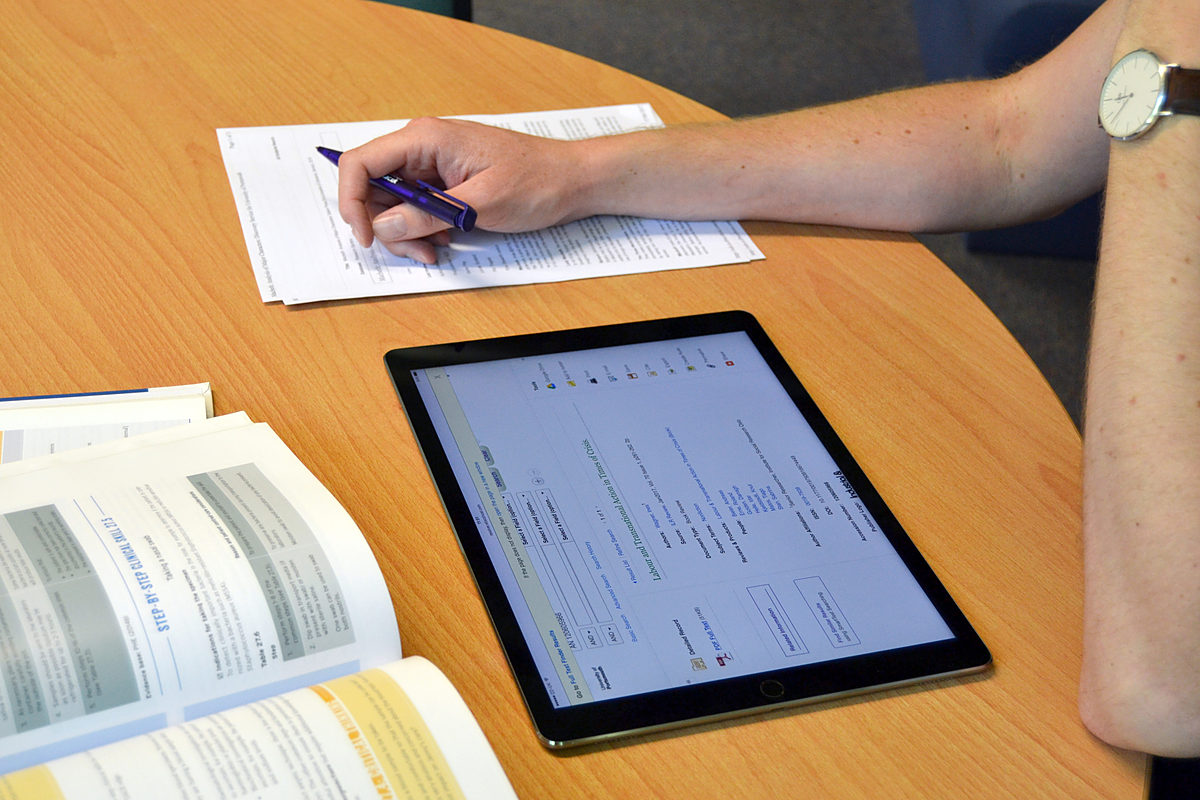 The Discovery Service searches across many library resources, allowing you to carry out a single search and find relevant materials from lots of different ejournals, ebooks and other databases brought together in one Google-style search results list. Click on the big blue "Search" button in the top-right corner of the Library website and the Discovery Service is the first search box on the next page.
The Discovery Service offers powerful tools to refine and narrow your search until you find just the most relevant materials to inform and support your arguments for assignments and wider learning. If you have not used the Discovery Service before, this video introduces its key features. For many subjects, the Discover Service is a great place to start looking for information, although if you are studying Design, Engineering, or Law, you would be much better off looking at your Subject pages on the Library website (under the Subjects menu) to find specialist resources dedicated to your subject that are not included in the Discovery Service.
Advanced features
This is where the Discovery Service really gets fun. Not only will it search across more of our collections than Google Scholar, but it also has many features that can focus your search on the most relevant content.
Only the best
This is the most important piece of advice I have for you. Your lecturers want to see you using scholarly, academic sources. For most subjects, this means using and citing peer-reviewed academic journal articles and books. By default, the Discovery Service will show you all manner of things, but for most subjects, peer-reviewed journal articles are the best sources of detailed and the only reliable source of cutting-edge research knowledge.
So, for most searches, you should always tick the:
"Peer reviewed journal articles" box on the left of your search results to limit your results just to these high-quality articles.
"Full-text online only" to see only articles that are available for you to read in full and download.
I should point out that for a few subjects – engineering, law, and design – other sources may be as or more important. Design subjects rely on magazines as much as academic articles. For these disciplines, it is useful to look at specialist databases available from your subject pages, found under the Subjects menu on the Library website. Here, you will find details of subject-specific databases that find the images, sound, video, conference proceedings, case law, and more that you might need for your specialised research. As always, if in doubt, please ask! We're here to help, including helping you find the best resources to use for particular pieces of research.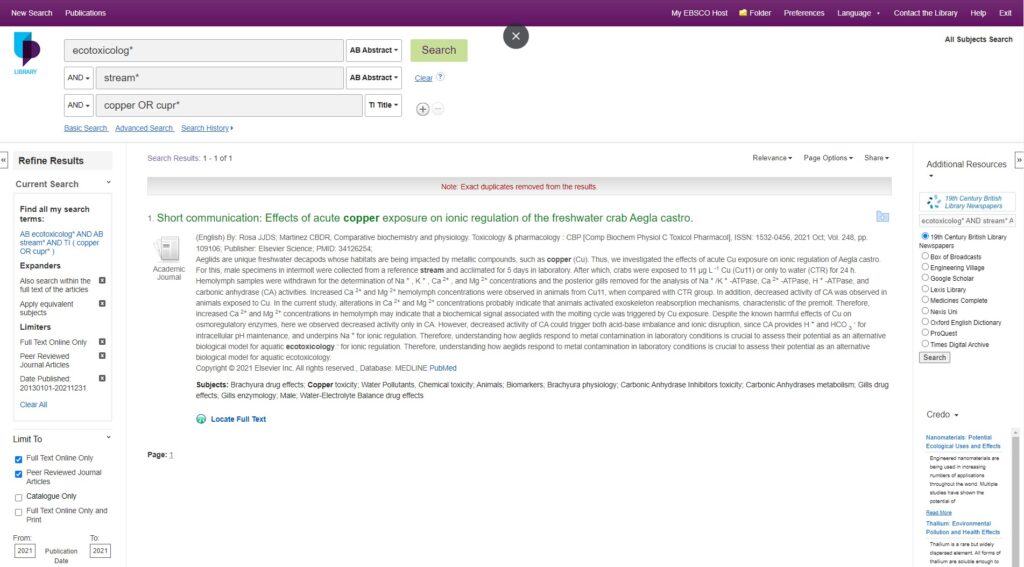 Get specific
You can tell you want to find the words you enter into each search box only if they appear in the title of an article, or in the abstract (the 200-word summary), rather than anywhere in the article. On the Advanced search screen, Choose "Title" or "Abstract" from the drop-down box just to the right of the box where you type in your search terms. Just doing this can really narrow down your search to the few relevant search results you want to see.
Focus on the here and now
To the left of your search results, there is a date slider. For many subjects, articles more than ten years old are largely considered 'too old' to be useful. Simply slide the left marker along the dateline to ten years ago (2013 at the time of writing this post), and the results displayed will refresh themselves to show only papers published in the last ten years.
Even more advanced features
What I've just described is enough for most people, but if you really want to get the most from the Discovery Service, this video explains how to get the very best results.
Here to help
Library staff are happy to help you choose the best eresources and develop your searches to use them to their best effect for particular pieces of coursework. Chat to us online, pop into the Library skills drop-in, or for advanced projects such as dissertations and postgraduate research, you could email your Faculty Librarian (you can find their details on your Subject page) and ask for a one-to-one chat in person or online.