Borrowing books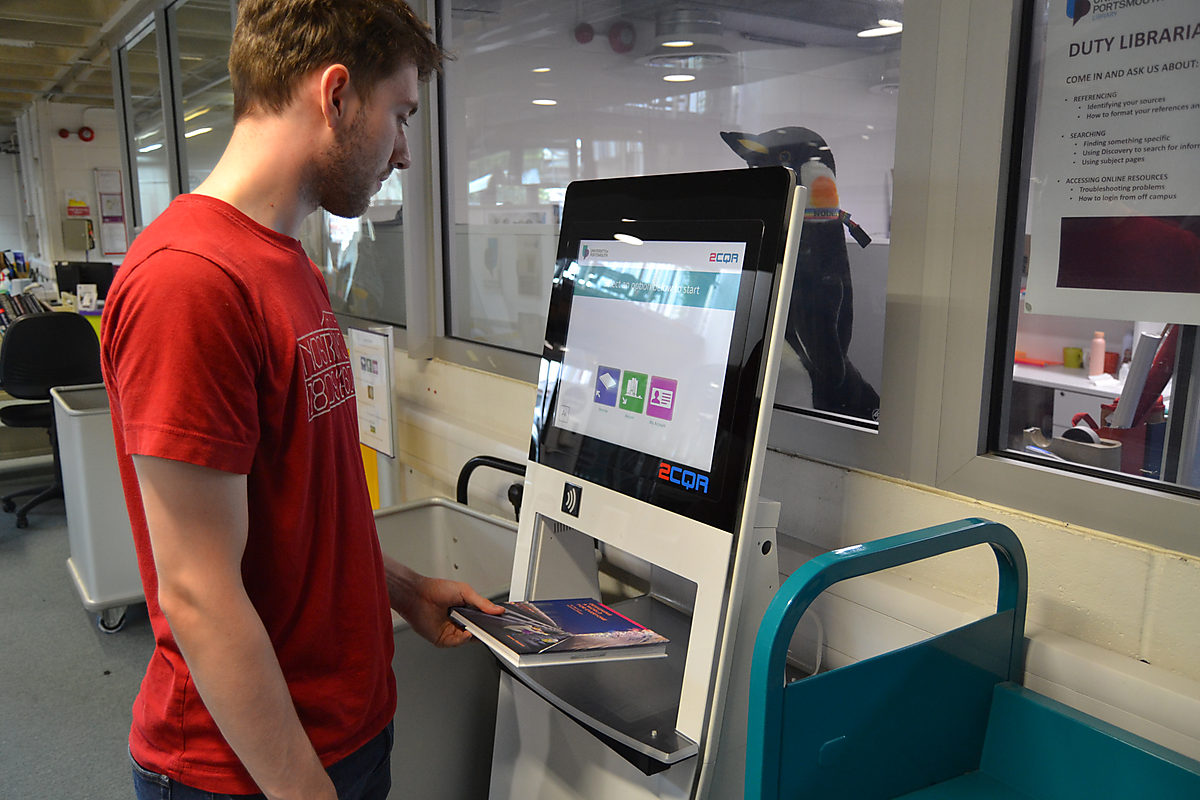 In Tuesday's post, I tried to explain in words how to find a library book. Honestly, unless you really want a written description, just ask a member of staff to show you. For most people, it's much easier to learn this from someone else than to read about it. Today, I'm going to outline the much simpler process of borrowing and returning books, and then explain how reservations and recalls work, which is something I skipped over in Tuesday's already overlong post.
Borrowing books
Borrowing books is simple, as this video shows. All you need is your university card and the books you want to borrow.
Returning books
Returning books is even simpler, simply choose "return" on a self-service kiosk and follow the on-screen instructions. You don't even need your university card to return books.
Renewals, reservations and recalls
You can always reserve any book. If the book is available on the library shelf, a member of staff will put it ready for you to collect on the shelves in the Library Atrium in the next few days and send you an email telling you it is available for you to collect within the next week.
This is where people sometimes get a little confused. When you borrow a book, it renews itself automatically until you graduate or someone else reserves the book. You don't need to renew your library loans. You do need to check your university Gmail email account regularly and open any emails from the Library because some of these emails might contain recall notices telling you that someone has reserved a book you have borrowed and that you need to return it to the library so they can read it. You will always have seven days to finish reading and return a book that someone else has reserved. Remember that there is often also an ebook copy available for you to read online.
It turns out that borrowing, returning, and even reserving books is much easier than finding them.