Study well tips #2 – Feeling a little lost? Chat with a librarian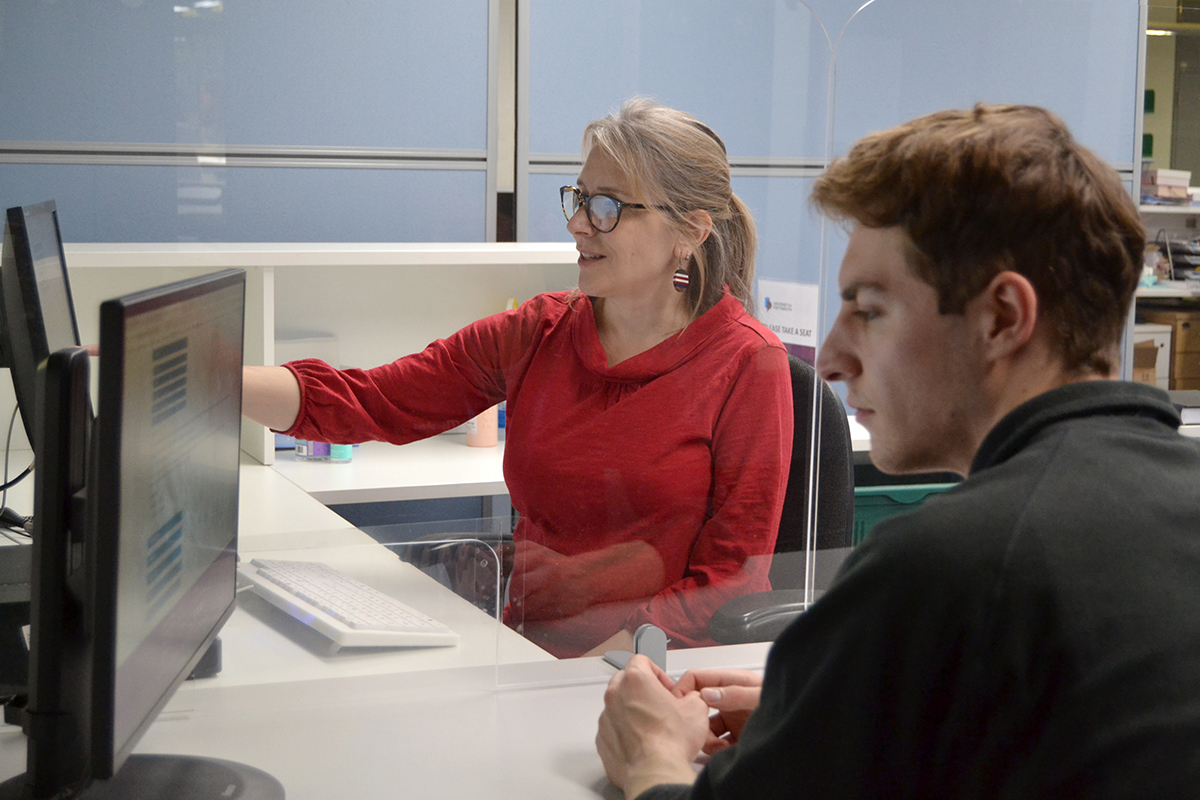 Whether you are getting started, getting on or getting stuck, there is a friendly librarian here to help. Perhaps you find yourself staring at an assignment that is staring back at you accusingly and are not sure where to start, or you are searching industriously for academic information relevant to your research topic and finding nothing, or you have found some interesting information but it doesn't seem to be from an academic textbook or journal and you are unsure whether it can be trusted, or perhaps you have reached the end of your assignment and are happy with what you have written but are starting to worry about how to turn the mess of scribbled notes at the end into a properly formatted reference list. Your friendly neighbourhood librarian can help!
Chat to a librarian online, in person in the Library skills drop-in office (across the Atrium to the right and straight through the grey doors after you enter through the temporary entrance), or simply email library@port.ac.uk. When you have chatted to all your friends online and are starting to wonder if there is life beyond computer games or are starting to experience that unpleasant nagging feeling that there might be work still to be done but don't know quite how or where to start, it might be time to dig out your assignment information and make contact with your Faculty Librarian. These happy few are dedicated to making sure you find the best information and using it to best effect! Get in touch with your Faculty Librarian and find out how good getting on top of your Library research can make you feel. Just chatting to someone who can reassuringly put you in touch with the information that you need for your assignments should make you feel better. Actually using it while you still remember why it is important will likely make you feel better still. There is nothing, after all, quite like the feeling of progress.
Click the blue and white "Chat to a librarian 24/7" button on the right side of any Library webpage to get started. We staff the online chat service from 9 am – 4.50 pm Mondays – Fridays (except Bank Holidays and those few days when the University is closed over Christmas and New Year) and our skilled out-of-hours team of professional librarians are here to help round the clock. Please don't let them get lonely!