New water bottle refilling station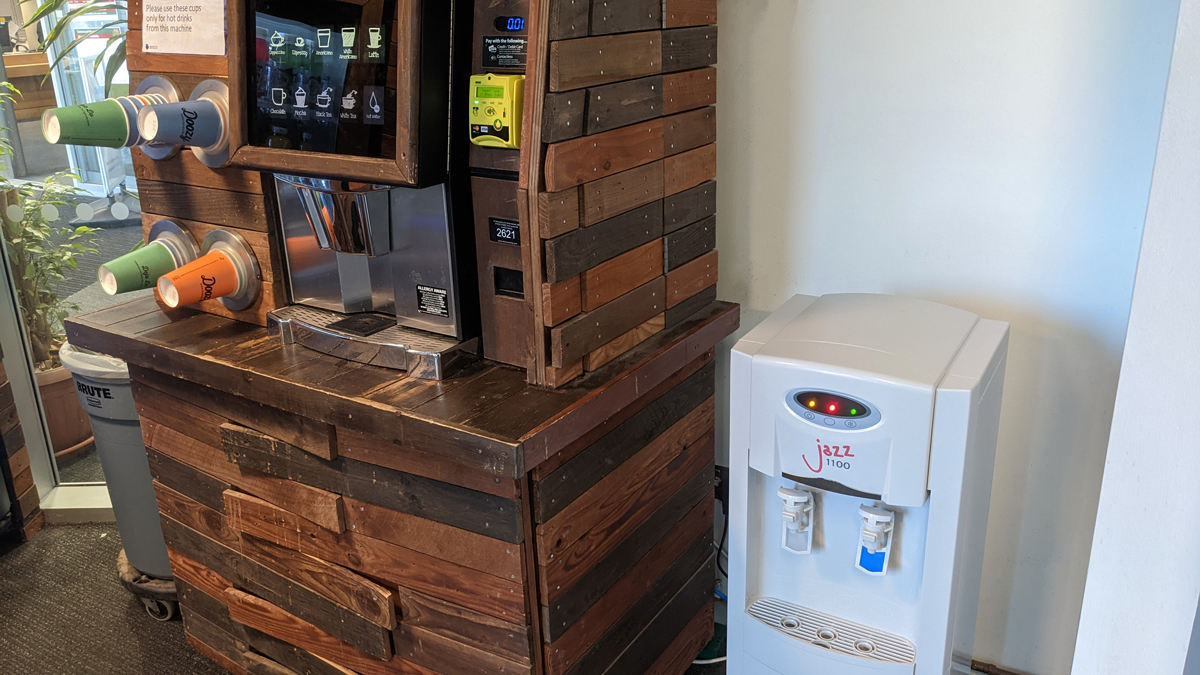 We have replaced the tired old water drinking water fountain that lurked in obscurity near the Postgraduate Study Suite (the one that was just around the corner from the toilets in the teaching room corridor at the back of the building where no one could see it – I told you it was obscure!) with a state of the art water bottle refilling station next to the Library hot drinks vending machine – truly convenient when you want to refill your water at the same time you pick up a snack.
We hope you will enjoy the change. If you find yourself taking a slightly longer walk to rehydrate, just think how good for you it will be to re-energise yourself and build in those extra steps to your day for free! But seriously, we've seen how much better the new water bottle refill station is than the archaic dribble-fountain we had before and the difference is just night and day. Oh, and the best bit is that it is – and always will be – fabulously free!