A door of the imagination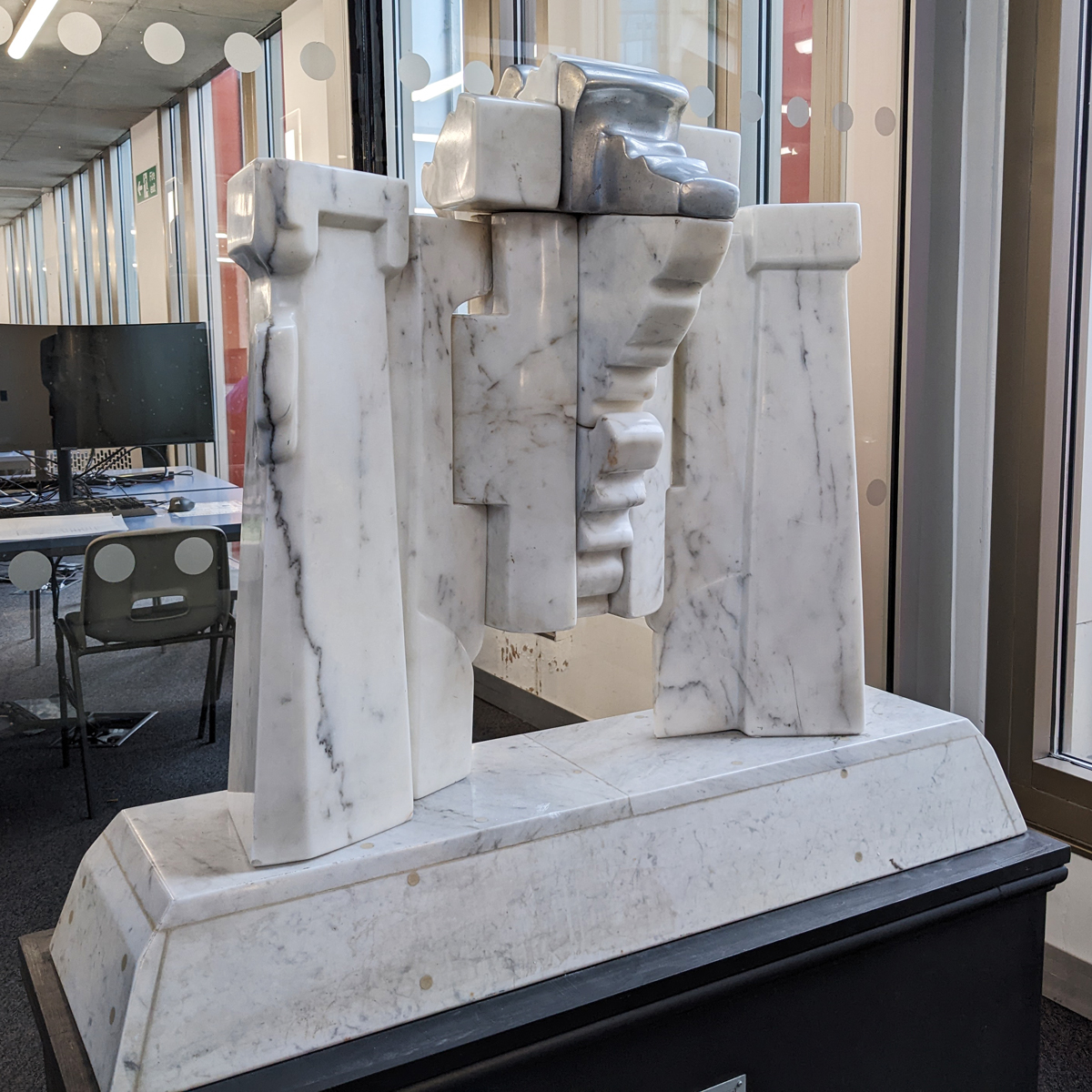 We have been lucky enough to receive an innovative piece of marble sculpture once found in the lobby of University House. Now proudly displayed in the first floor display area where it can be explored and viewed from all sides in natural light and the occasional kiss of sunshine.
The sculpture, called "Portal", was crafted by David Thompson and is included on the University's The University of Portsmouth's collections on Art UK.
We considered situating the piece in Ravelin Park, where the piece could have interacted with the elements, with water condensing on the cold and shiny metal elements, but decided on an indoor location after concerns were raised over the survivability of recent restoration work if subjected to frost. Mist and dew have an unsettling tendency to find their way into tiny fault lines, condense on rough surfaces, and then expand as it turns into ice overnight as temperatures fall, breaking apart careful and otherwise near-invisible repairs and we did not want to risk avoidable weathering of the University's artistic heritage.
Come and explore this novel sculpture in marble and metal, now on display on the first floor landing, up the wooden staircase from the Atrium. Members of the public are welcome to visit and explore our book and art collections. Please see our Visitor information webpages for further details.