Gale and AM: primary historic resources at your fingertips covering the globe from 1400 to the present day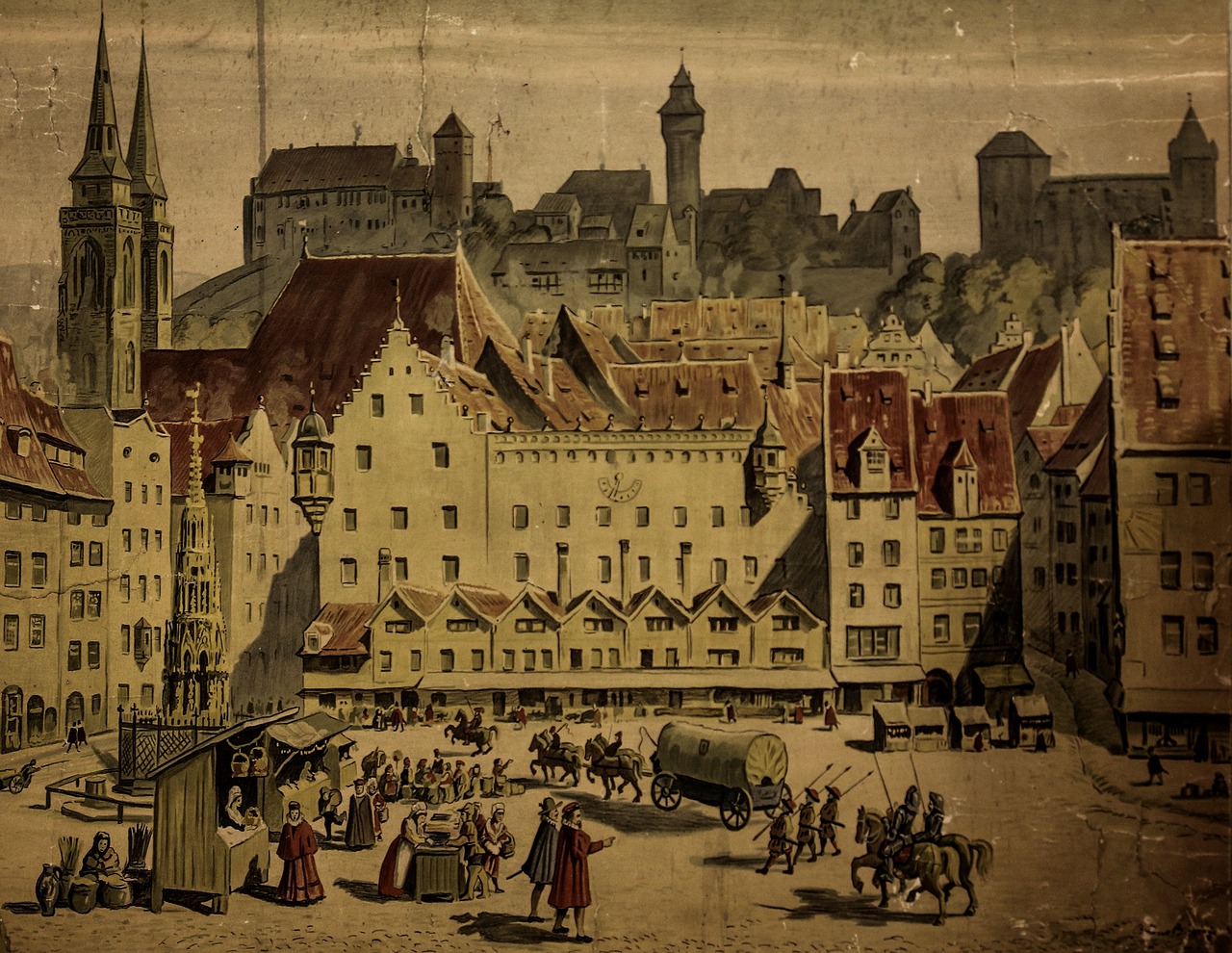 Gale Primary Sources and AM are both fantastic sources of primary resources for anyone studying the history of many subjects. Documentary sources run the gamut from British and US intelligence to crime, punishment and popular culture in the 19th century, and from the history of sexuality to political extremism, taking in many 18th and 19 century British and US newspapers along the way.
Primary resources from Gale
By building a seamless research environment for multiple collections, Gale is creating the largest digital humanities and social sciences resource in the world. The Gale Primary Sources cross-search interface provides access to millions of pages of content spanning many centuries and geographic regions through which you can explore a wide range of content including monographs, manuscripts, newspapers, photographs, maps, and more. Our primary resources from Gale include:
Primary sources from AM
We subscribe to a complementary suite of primary sources from AM (formerly Adam Matthews and AM Digital), which include the Mass Observation Project providing insights into 20th and early 21st century Britain and historical resources going back to the 14th century, through the life of the British Empire, and as far afield as African-American communities. These primary source collections include:
Early Modern England: society, culture & everyday life, 1500-1700 – Rare sources for examining the lived experience of people who witnessed this pivotal era of English history, from 'ordinary' people through to more prominent individuals and families, these documents show how everyday working, family, religious and administrative life was experienced across England.
Mass observation online – Explore the cultural and social history of Britain from 1937 to 1972 through the unique records of the Mass Observation Archive. This includes full-text access to over 110,000 images of material from the Mass Observation (MO) Archive at the University of Sussex and a full indexing service to the rest of the material held at the Archive.
Mass Observation Project 1981-2009 – Launched in 1981 by the University of Sussex as a rebirth of the original 1937 Mass Observation, its founders' aim was to document the social history of Britain by recruiting volunteers to write about their lives and opinions. Still growing, it is one of the most important sources available for qualitative social data in the UK. This collection consists of the directives (questionnaires) sent out by Mass Observation in the 1980s/1990s, and the thousands of responses to them from the hundreds of Mass Observers.
Victorian popular culture – Victorian Popular Culture is an essential resource for the study of popular entertainment in the nineteenth and early twentieth centuries. This innovative portal invites users into the darkened halls, small backrooms and travelling venues that hosted everything from spectacular shows and bawdy burlesque, to the world of magic and spiritualist séances.
Empire online – This resource brings together manuscript, printed and visual primary source materials for the study of 'Empire' and its theories, practices and consequences. The materials span across the last five centuries and are accompanied by a host of secondary learning resources including scholarly essays, maps and an interactive chronology.
Gender: identity and social change – Essential primary sources documenting the changing representations and lived experiences of gender roles and relations from the nineteenth century to the present. This expansive collection offers sources for the study of women's suffrage, the feminist movement, the men's movement, employment, education, the body, the family, and government and politics.
African American communities – From communal struggle to creative outpourings: uncover the everyday lives of African Americans spanning two turbulent centuries. Focusing predominantly on Atlanta, Chicago, St. Louis, New York, and towns and cities in North Carolina this collection presents multiple aspects of the African American community through pamphlets, newspapers and periodicals, correspondence, official records and in-depth oral histories, revealing the prevalent challenges of racism, discrimination and integration, and a unique African American culture and identity. Also featured is a rich selection of visual material, including photographs, maps and ephemera.
Popular culture in Britain and America, 1950-1975 – Popular Culture explores the dynamic period of social, political and cultural change between 1950 and 1975. The resource offers thousands of colour images of manuscripts and rare printed material as well as photographs, ephemera and memorabilia from this exciting period in our recent history.
The First World War – The University of Portsmouth subscribes to two of the modules: 'Personal experiences' and 'Visual perspectives and narratives':

Personal experiences is a collection of primary source documents drawn from archives across the globe, which offer a remarkable window on the lives and experiences of men and women during the First World War. Topics include Daily life and routines in the army and auxiliary services; Trench warfare and conditions in the trenches; Food and supplies; Battles and warfare; Training and discipline; Weapons and equipment; Camaraderie and friendship; Death; Health and medicine; Thoughts on the enemy.
Visual perspectives and narratives features a diverse range of unique material from the unparalleled holdings of Imperial War Museums. Through various visual and documentary resources, this collection presents international perspectives on topics such as The role of women; The British Home Front; Industry and economy; Societies, organisations and volunteers; Education; Entertainment; Religion and spiritualism; Food and rationing; Children; Demobilisation; Celebration.

London low life: street culture, social reform and the Victorian underworld – London Low Life is a full-text searchable resource, containing colour digital images of rare books, ephemera, maps and other materials relating to 18th, 19th, and early 20th century London.
Migration to new worlds – Migration to New Worlds explores the movement of peoples from Great Britain, Ireland, mainland Europe and Asia to the New World and Australasia.
Poverty, philanthropy & social conditions in Victorian Britain – Discover what life was like for the poorest communities in Victorian Britain, and explore the government policy, social reform movements and philanthropic efforts of charitable institutions that sought to alleviate poverty.
China: trade, politics & culture 1793 – 1980 – With documents encompassing events from the earliest English embassy to the birth and early years of the People's Republic, this resource collects sources from nine archives to give an incredible insight into the changes in China during this period.
American Indian histories and cultures – Explore manuscripts, artwork and rare printed books dating from the earliest contact with European settlers right up to photographs and newspapers from the mid-twentieth century. Browse through a wide range of rare and original documents from treaties, speeches and diaries, to historic maps and travel journals.
Food and drink in history – From feast to famine, explore five centuries of primary source material documenting the story of food and drink. The story of food and drink is a unique lens through which to view social and cultural history. The materials in this collection illustrate the deep links between food and identity, politics, power, gender, race, and socio-economic status, as well as charting key issues such as agriculture, nutrition, and food production. Explore a wide range of primary source material, including printed and manuscript cookbooks, advertising ephemera, government reports, films, and illustrated content – revealing the evolution of food and drink within everyday life and the public sphere. The unique material in this collection has been sourced from across the globe to reflect a wide range of food cultures and traditions, creating an unparalleled research resource.
Life at sea: seafaring in the Anglo-American maritime world, 1600-1900 – Bringing together unique primary sources drawn from world-class maritime archives and heritage collections Life at Sea takes a sociocultural approach, focusing on the individual experiences and personal narratives of seafarers. Through a broad range of sources, from journals and memoirs to ships' logs and court records, the lives of ordinary seamen, merchants, whalers and pirates can be explored. This resource offers exciting new insights into three centuries of the Anglo-American maritime world.
Check out some of these rare and valuable primary resources and ground your work in the evidence that breathes life into History.