Interactive AR street art mapping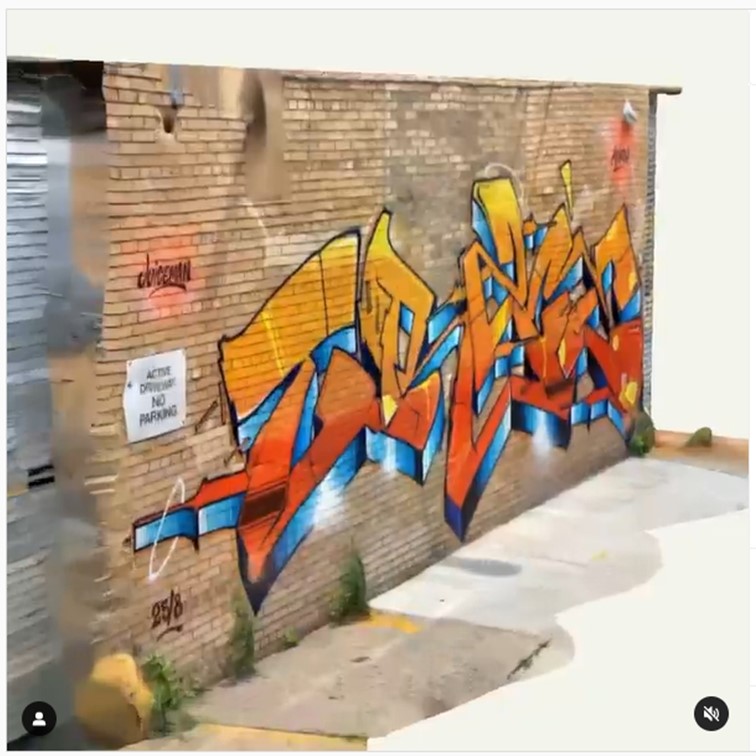 I recently shared a little of the wonderful Street Art in Portsmouth that I came across recently. It is becoming hard to imagine Southsea without it being endorsed by layers of distinctive street art. Imagine how excited I was today when I came across this post contributed to Lori Dorn's Laughing Squid blog by streetartifacts.xyz of Instagram.
Inspired by the rise in the prevalence of street art during the pandemic, the StreetArtifacts group created an interactive AR platform on which they host scans of street art using a sophisticated camera that captures a "4k color textured 3d scan" and then use "spatial web and augmented reality" technologies to realise a map linked to authentic, detailed three-dimensional renders of the artwork in each location. The result is a virtual tour of immersive street art that digitally conserves this important part of our modern cultural heritage.
StreetArtifacts are based in Portland, Oregon (in the USA), and so they are unlikely to find their way to Portsmouth and Southsea anytime soon but if anyone involved in creative technologies at the University or elsewhere is looking for a project…
Click here to visit StreetArtifacts on Instagram.
Image credit: Link to original animation by StreetArtifacts on Instagram