Digitised aerial photography of 1940s England and Wales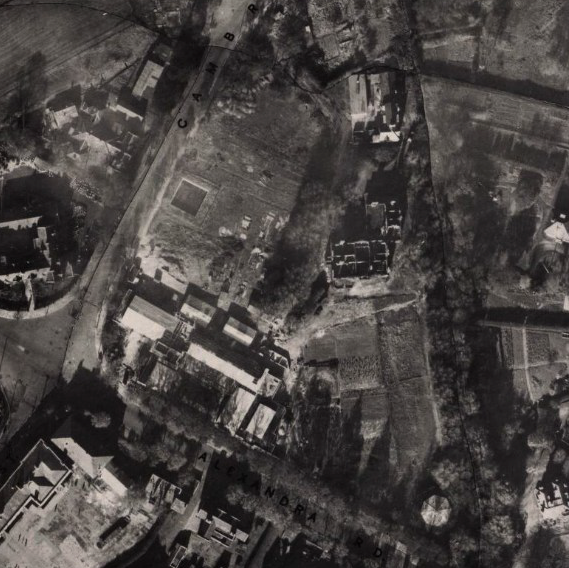 The National Library of Scotland has made available 6,193 air photo mosaics that show detailed information on the landscape of England and Wales in the 1940s. They complement the Scottish air photo mosaics that have been available online since 2009. The mosaics cover 20% of the British landscape at 1:10,560 scale, showing useful information about fields, farms, roads, railways and woodland, and 16 towns/cities in England and Wales at 1:1,250 scale, giving excellent detail of urban topography including buildings and industrial premises.
The images of Portsmouth clearly show the bomb damage sustained in the Second World War. This extract from a mosaic prepared from photographs taken by the RAF in 1945 depicts Ravelin Park and the area now occupied by the Library and the new Ravelin Sports Centre. At the right centre of the image, you can see the shell of the destroyed Government House, while in the South-West corner of the park is the former Navy, Army and Air Force Institutes (NAAFI) building. The clearly visible square feature is a static water supply, used by the Fire Brigade in the event that the water mains were damaged by bombing.
A handful of original air photo mosaics for parts of Portsmouth are available to view in the Map Library.