Touchscreen information kiosks get an upgrade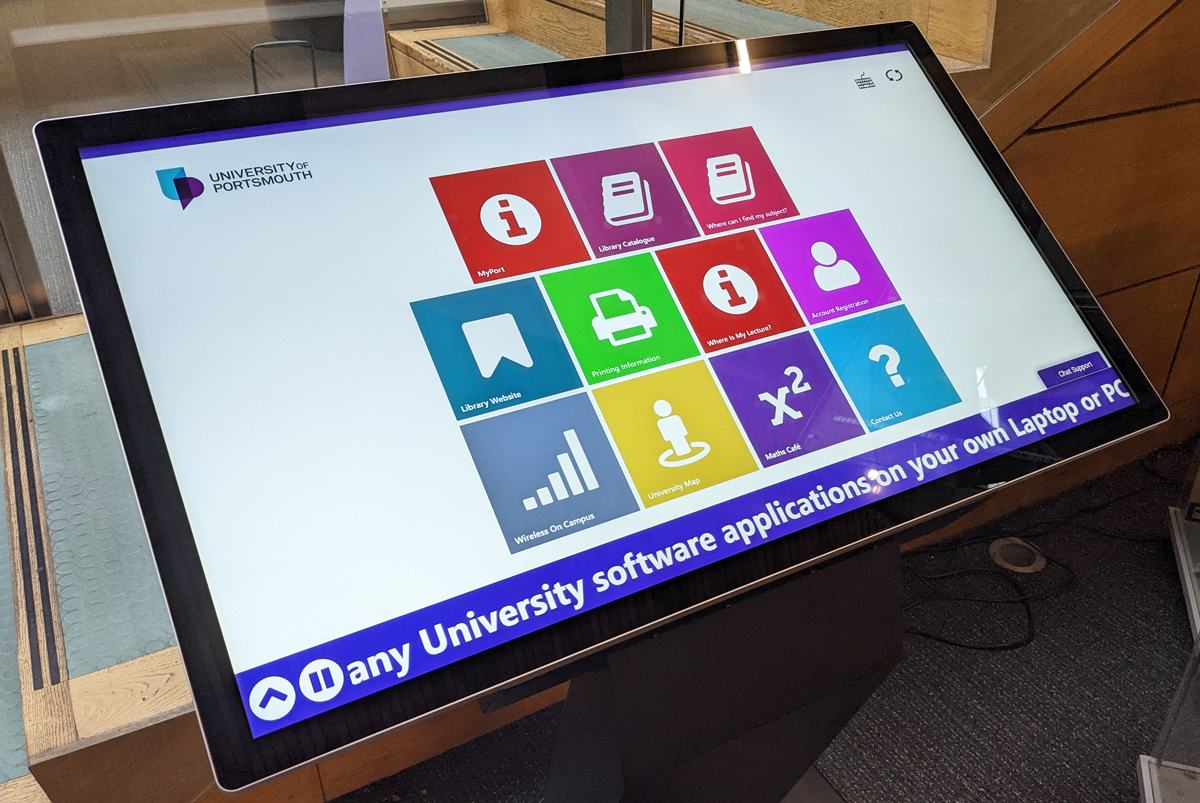 Anyone who has struggled to get the old touchscreen information kiosks in the Library to work will be pleased to learn that Information Services have now replaced them with new and improved information points. These allow you to do everything from search the library catalogue (though not the Discovery Service – they are geared up to help you find books in the library; you need to log onto a computer for serious searching) to look up the timetable for the University buses, and more. Have a play and see what they offer.
Of course, everything one of these information points can tell you is also available online and can be accessed via your smartphone or you could ask a friendly member of library staff but sometimes it is just easier to tap an icon and get precisely the information you want rather than having to laboriously search for it.
Let us know what you think of these new touchscreen information points. Grab a feedback postcard and pop it into the red feedback postbox near the IT Helpdesk on the ground floor or share your thoughts through our online suggestion box. We'd love to hear from you! 🙂