Protect your bike: free bike marking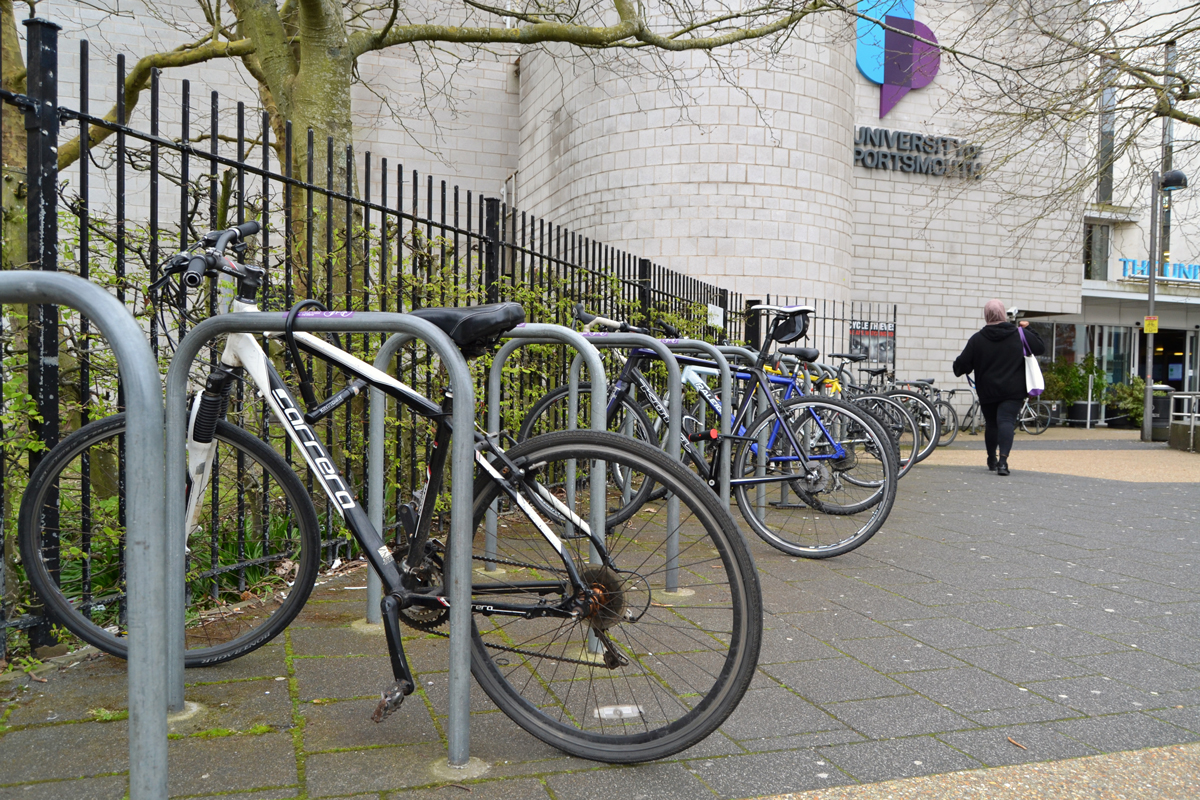 Portsmouth Police are working with the University of Portsmouth to offer free bicycle security marking events. The next event is on Thursday 10 November from 2-4 pm, and takes place in the Richmond Building forecourt, Portland Street.
During the event, bikes will be marked with a unique code and added to the national Bike Register database. The national database makes it easier for police forces across the county to reunite stolen bikes with their owners. It can also act as a deterrent to would-be thieves as the bike is permanently marked, making it more difficult for anyone other than its proper owner to sell.
Top tips for good cycle security
Fit a good bike lock, such as one with a Sold Secure rating, and attach your bike to a cycle park stand.
Always lock your bicycle, even if you are only leaving it for a couple of minutes.
Have your bike's frame security marked.
Keep your bike indoors, in a secure garage or shed when at home.
Request access to the locked bike storage facilities provided on campus and then use these to store your bike on campus whenever possible.
If you have quick-release wheels, lock them up as well or take them with you.
Remove lights from the bike and take them with you.
Register your bike with schemes, such as Bike Register or Immobilise.