Going public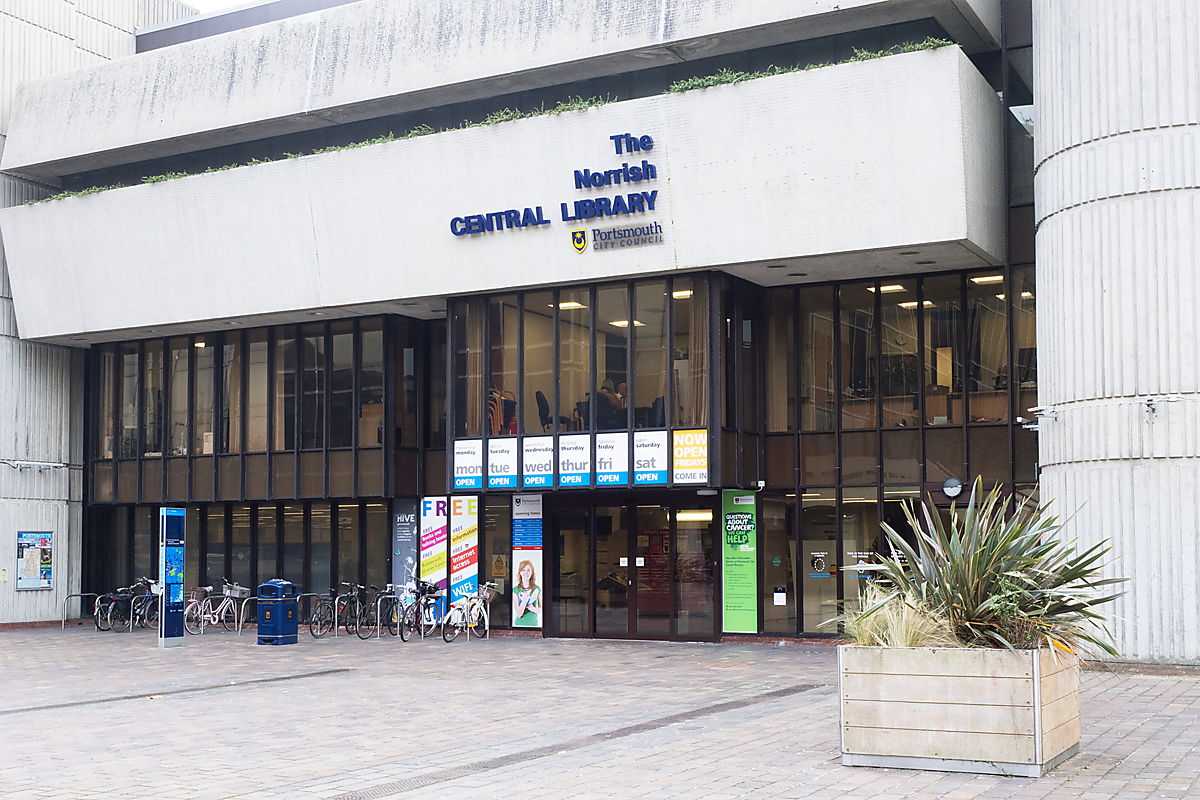 Of the other libraries in Portsmouth
When you register onto a course at the University, you automatically join the University Library, giving you free access to (among other things like statistical, image, audio-visual, and news resources) over 395,000 books, 895,000 ebooks and 155,000 ejournals, as well as all the sophisticated search tools to help you pinpoint exactly what you need at any time for a project or assignment. Not to mention the 24/7 online chat and email help, face-to-face drop-in help with a real librarian between 9 am – 5 pm Monday-Friday in the Library, and the opportunity to book an appointment with your Faculty Librarian to discuss in-depth research challenges.
What you don't get is signed up to Portsmouth public library, and that's a real shame. Public libraries give you access to much more fiction than we have for pleasure reading as well as local history collections and occasionally even useful textbooks, making them well worth joining. With nine branches scattered across the island, from the Central Library just down the road from the University Library, next to the Civic Offices in Guildhall Square, to branches as far afield as Milton, Central Southsea and North End, there is bound to be one near you and if not, you can access many of their services, their magazines, newspapers, and many ebooks and audio books online without going anywhere near them in person.
More than just reprints of Harry Potter
Joining the public library can save you money on more than just books, ebooks, emagazines and audiobooks. Portsmouth public library service has access to the Access to research scheme, which allows you to access full-text academic articles and papers. You can browse articles from anywhere but need to be logged into a Peoples' Network computer terminal in a library branch to access full articles. You will need to join the public library service and obtain a library card to access the People's Network. You can do this online and then pick up your library card from a branch and go onto use the People's Network. Portsmouth History Centre, based in the Central Library, also pays for access to the British Newspaper Archive, which includes access to many historical articles from local newspapers across the UK.