Through the eyes of youth: a display of books representing the interests of school leavers completing their National Citizenship Service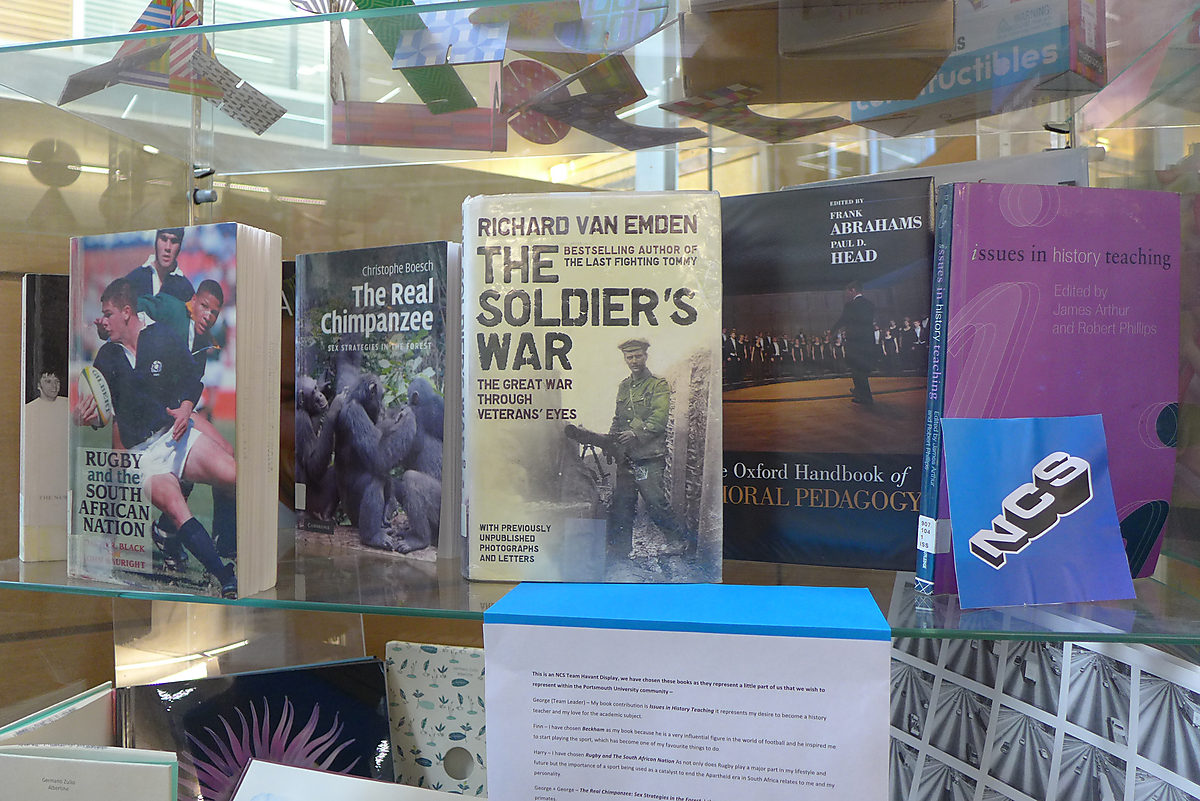 A group of school leavers visited us as part of their National Citizenship Service to design and carry out a social action project. As part of their project, they wanted to create a community display that represented their interests as young people, to make an impact on the academic community at the University of Portsmouth.
Ever interested in what moves and enthuses the next generation of potential scholars, we were delighted to take them in and give them an in-depth library tour, after which they used the library catalogue to find books that were particularly meaningful to them, which represented themselves and their interests. These now form two shelves of a display in the glass display cabinet in the Library Atrium.
Here are some photographs but to get a real feel for the diversity of books they chose, come and view the collection for yourself.