Bring your own device, plug in and play (or study)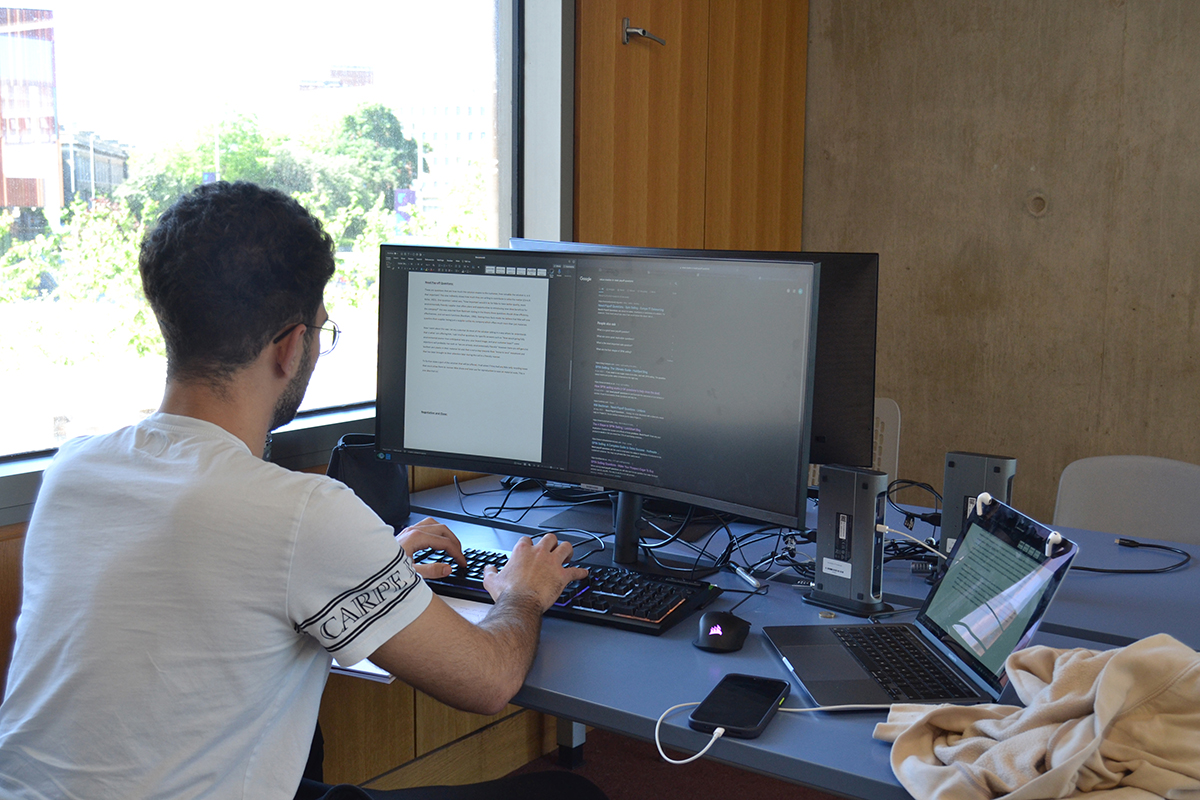 "More and more of our clients are bringing their own devices in from home" is a statement almost on par with George Bush Jr's "More and more of our imports are coming from overseas" gaff but it just happens to be true. More and more of you prefer your own powerful tech to the existing library PCs, which while they are replaced regularly quickly pale in comparison with the breakneck pace of laptop and even tablet development in general.
The problem with laptops and tablets is their microscopic screens and horrible keyboards. Mobile devices pack a punch well above their weight but the trade-off has always been that they are just horrible to use. For long periods of working, nothing beats a 24+ inch screen, full-sized keyboard and cabled mouse. Responsivity, ergonomic design, space to lay out your work and all powered by your connected mobile device – it's the ultimate hybrid way of hot-desk working and it's here now.
Up on the first and second floors, you can now find large, curved screen displays, full-size keyboards and mice just waiting for you to plug in your device (or at a push, one of our loanable laptops) and play. Let us know what you think and if you would like to see more of these elsewhere on campus.