Plug in and play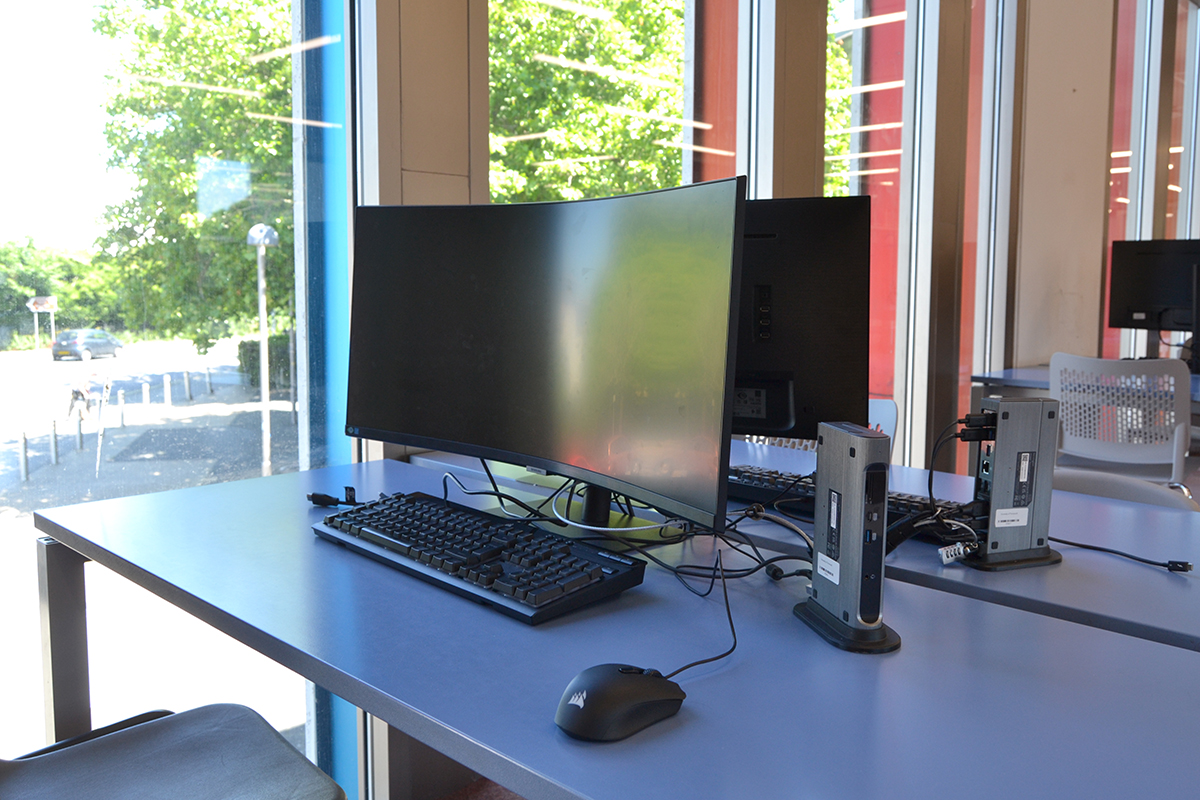 It is a truism that we value the things we have paid for more than things provided free at the point of use. The laptop or tablet you bought for uni may also be more powerful than the rapidly dating loanable laptops or even the desktop PCs we supply in the library. Don't get me wrong – they were of a fantastic spec when we bought them, it's just that, after 2-3 years, the most amazing laptop starts to look decidedly dated. The only problem with high spec laptops and tablets is that in order to make them portable, the manufacturer has to give them a tiny screen and a keyboard no-one is supposed to use for an extended period of time.
We've found a way to square the circle, so you can take any device you bring or borrow from us, plug your chosen device into one of our plug-in-and-play stations on the first floor and enjoy the use of a mouse, full-size keyboard and a monitor so large it had to be made curved for you to be able to see everything from side to side without moving! It's the best of all possible worlds: the power and customizability of your own device with the luxury of a dedicated, modern desktop setup and peripherals.
The best bit is that you can plug in any device you bring with you or borrow a laptop from us and plug that in. Either way, you can enjoy the full desktop setup from work.