Stand against censorship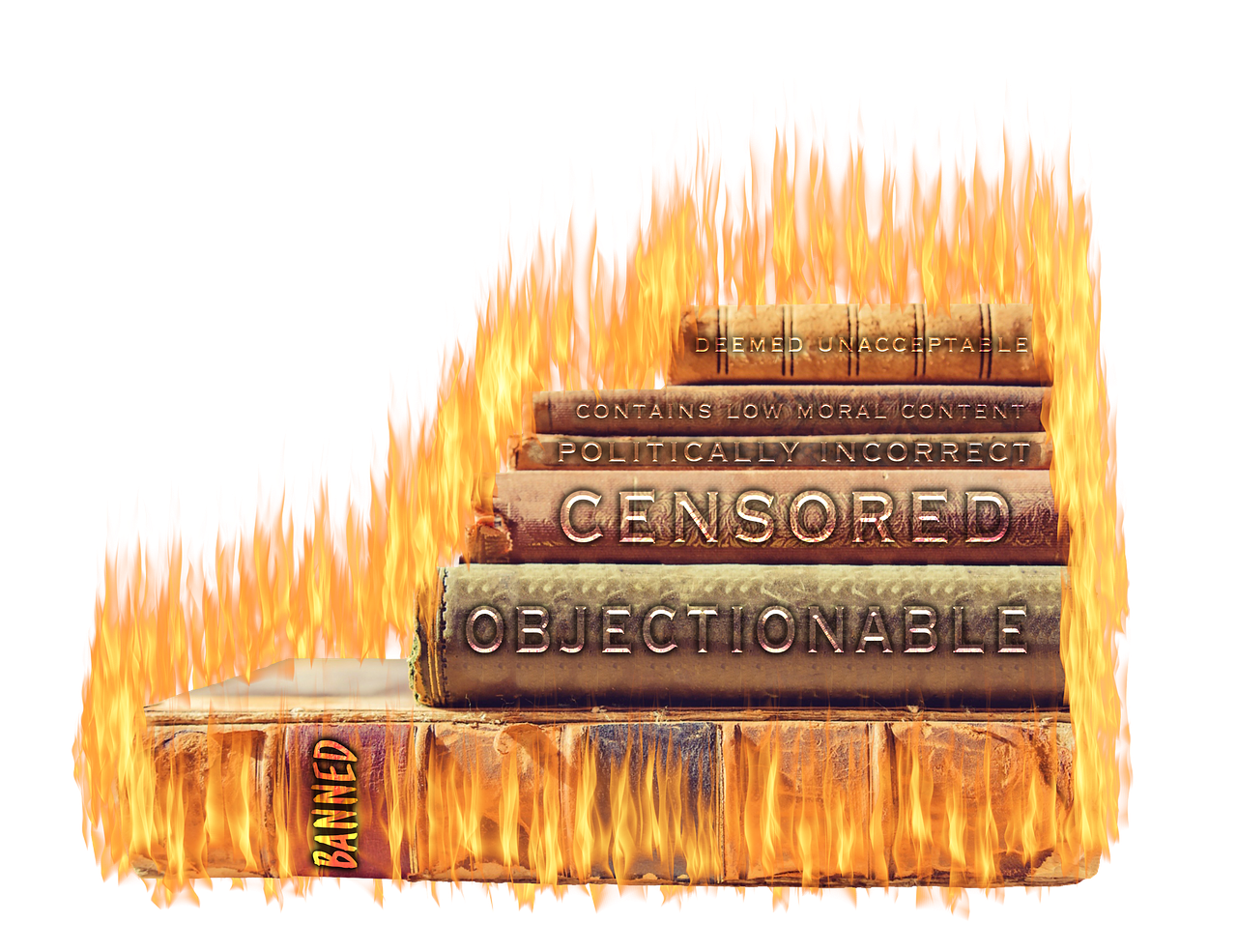 Attention has been grabbed recently by Margaret Atwood's auction of a fireproof copy of her work, "The Handmaid's Tale", the fire resistance of which she demonstrated in her usual spectacular style on camera with a blowtorch. It makes both fascinating viewing and a serious statement about the need to resist censorship.
In 1889, Thomas Lyster, then President of the Library Association, said "In a great library all things, good and evil, fall into their places, are seen in the just light and proportion, and the totality of the record of human thought and feeling is a witness for what is wholesome, true and good." (CILIP, 2022).
From left- and right-wing 'cancel culture' to requests for books and social media posts celebrating and informing children about human diversity, and insidious Government guidelines to "retain and explain" Britain's colonial history promised last year handed to museums last year by the then Culture Secretary Oliver Dowden, censorship and the promotion of particular views of history are rampant. The war for 'the nation's soul' that has raged ever since there was a nation continues unabated.
What is disturbing at the moment is the deliberate interference of the Government in curatorial and intellectual freedom in the heritage sector. The new guidelines have undermined confidence in Government claims that it "absolutely support[s] the independence of museums and the heritage sector", but not as much as political interference denying the appointment of museum trustees who are known to oppose Government ideology (BBC News, 2021). CILIP reports that censorship in the UK and Europe tends to happen by stealth, without the fanfare it attracts in the US. If anything, this makes this threat to intellectual freedom here even more dangerous.
CILIP is drafting guidance on the preservation of intellectual freedom at the moment, which it expects to publish in September (CILIP, 2022). All the rest of us can do is stay vigilant, informed, sceptical of the veracity of what we are told, particularly by those in power, and to vocally and concertedly resist all attempts to conceal, erase, leave out of the historic record, or otherwise marginalise the rich plethora of narratives and voices necessary to give an honest and complete account of the times in which we live.
References
BBC News. (2021, February 24). Museums body warns of government 'interference' in contested heritage. https://www.bbc.co.uk/news/entertainment-arts-56185566
CILIP. (2022, June 1). CILIP: Standing up for intellectual freedom. Information Professional. https://www.cilip.org.uk/news/606026/CILIP–standing-up-for-intellectual-freedom.htm