Referencing done right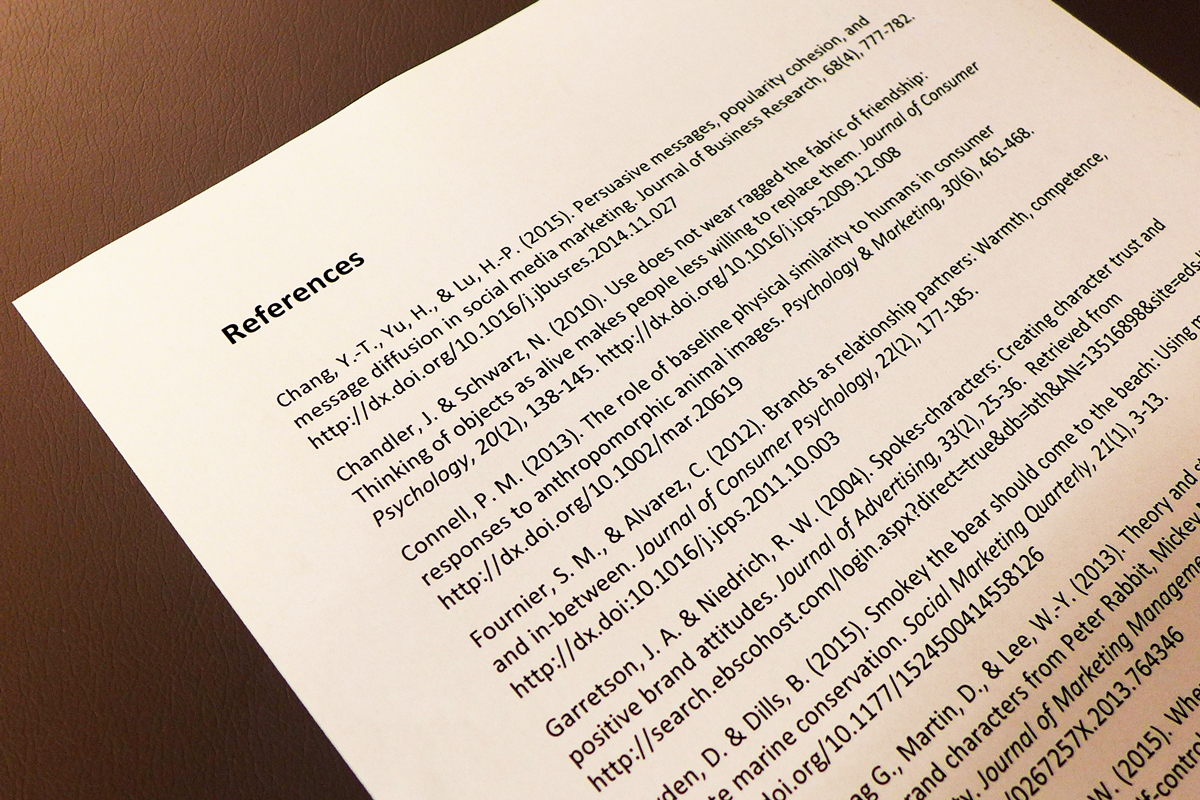 Referencing causes more misery among students than anything else and yet by following these few simple tips, referencing can be made comparatively painless and turn this potential sinkhole of lost marks into an easy win at the end of an assignment! Library staff are here to help. Library staff answer more questions about referencing than anything else and have become rather expert at it!
I have attempted to distil our collective wisdom into just five tips that should make your referencing as straightforward and restful as possible.
Do these five things
Save a copy of everything you find and think you might use: use Mendeley's web importer to archive a copy of the article pdf or save a copy to your student Google Drive. If you use a printed book or journal, make a copy (or take a photo) of the title page and the back of the title page for a book or the first page of a journal article: this is where the information you will need to reference them will be found.
Save a permanent link to everything you find online and think you might use in a Google Doc with a citation so you know to which source each link points.
Download our three brief referencing guides and give them a quick read through to gain a broad understanding of how referencing and citation works.
When you come to creating your referencing list, go to Referencing@Portsmouth, find the type of information sources that you have used, take each type in turn, copy an example and overtype it with the specific information for each source. This way, you don't have to worry about getting the punctuation, order of elements, etc. right because that is all provided in the example. Going through all the books, then all the articles, websites, etc. means you become familiar with each reference format and can reference all the sources of that type in one go more quickly and easily than if you change between formats repeatedly.
If in doubt, ask a librarian. We are here to help and answer more referencing enquiries than anything else.
Of permalinks and session IDs
If you follow the above five tips, the only way your referencing can go wrong is if you discover that all the links to your sources that you saved were actually 'session IDs' instead of stable links and so are all refusing to work when you try to use them again.
Most resources will supply a labelled "permalink" or "stable URL". If in doubt, you can always check by chatting to a librarian online 24/7 and sending us the link to check. Of course, if you have also saved a copy of whatever you are referencing, this makes it much easier to find whatever it was you used again.
At the moment (it is expected to change next year), every EBSCO database, including the Discovery Service, shows you not a stable permanent link to content but a 'session ID'. Session IDs are treacherous, deceitful, wicked, bad links that break the moment you close your web browser, never to work again. Many a student has copied a long list of session IDs into a Google Doc, not bothered to save a copy of the original articles they used, and then when they came to reference everything at the end of their assignment found that none of the links they saved worked and they had no way of getting back to the articles they had cited in order to reference them. This is nightmare fuel. Don't let this happen to you.
This video explains everything simply
This short video explains how to tell the difference between session ID links and permalinks and shows you how to find the permalink for anything you find in the Discovery Service (and other EBSCO resources). As always, if you are still unsure, please don't worry. Chat to a librarian – we will be happy to put your mind at ease and explain how everything works.