Book a librarian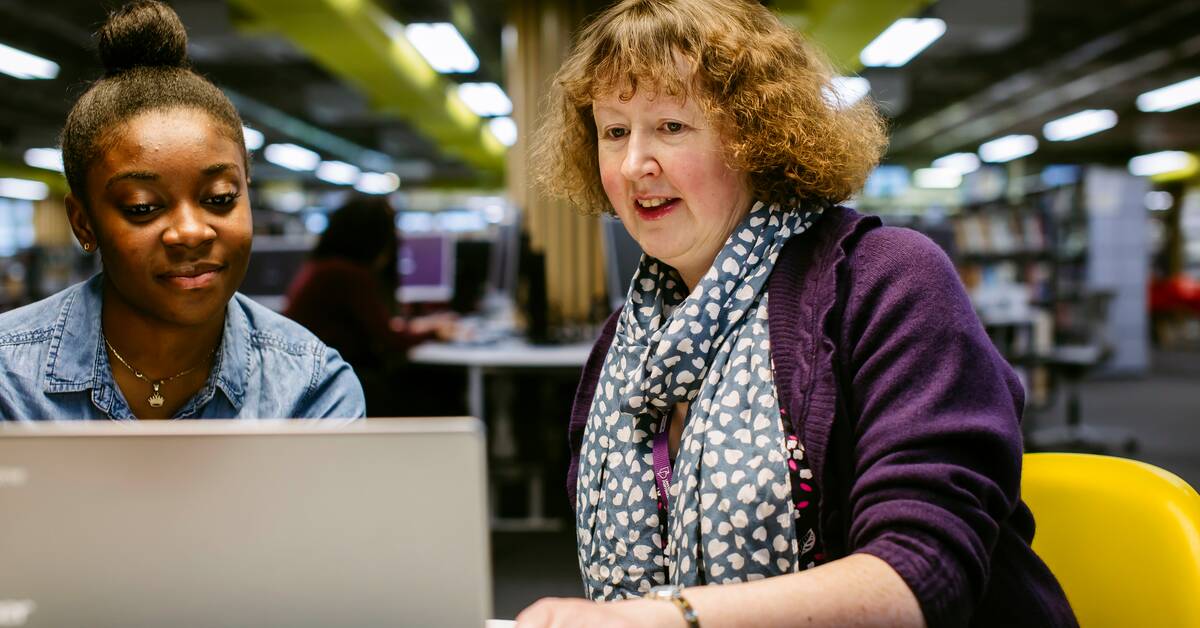 My colleagues and I always encourage everyone to chat to our friendly enquiries team in the first instance because we can solve most problems straight away but in those cases where you are trying to find information that is really obscure and hard to find or you are involved in truly in-depth research, we may refer you on to your subject team for truly expert subject-specific support.
You can now approach your Faculty Librarian directly and ask for their help with dissertation and major project research and anything that you have been unable to resolve using our online chat service or by chatting with the duty librarian.
Email your Faculty Librarian directly
You can email your Faculty Librarian directly, which is great if you have specific information finding questions, such as which subject-specific databases are best for a particular research enquiry or whether we have any information resources that include a certain type of information.
Book a librarian
If you need more than a quick answer and want a one-to-one chat support session with your Faculty Librarian – online over video chat or in-person – the easiest way to arrange this is to use the Book a librarian booking form on the library website. Click the blue/white question mark button to bring up the Ask us page and choose the "Book a librarian" option.
Let us know what you want to find out, tell us what you have tried and found already and where you ran into difficulties, and then tick the boxes to tell us when you are available and your Faculty Librarian will reply and send you a calendar invite. All our Faculty Librarians are just lovely – it's the main reason we hired them, so please don't be a stranger!