Chat face-to-face with a librarian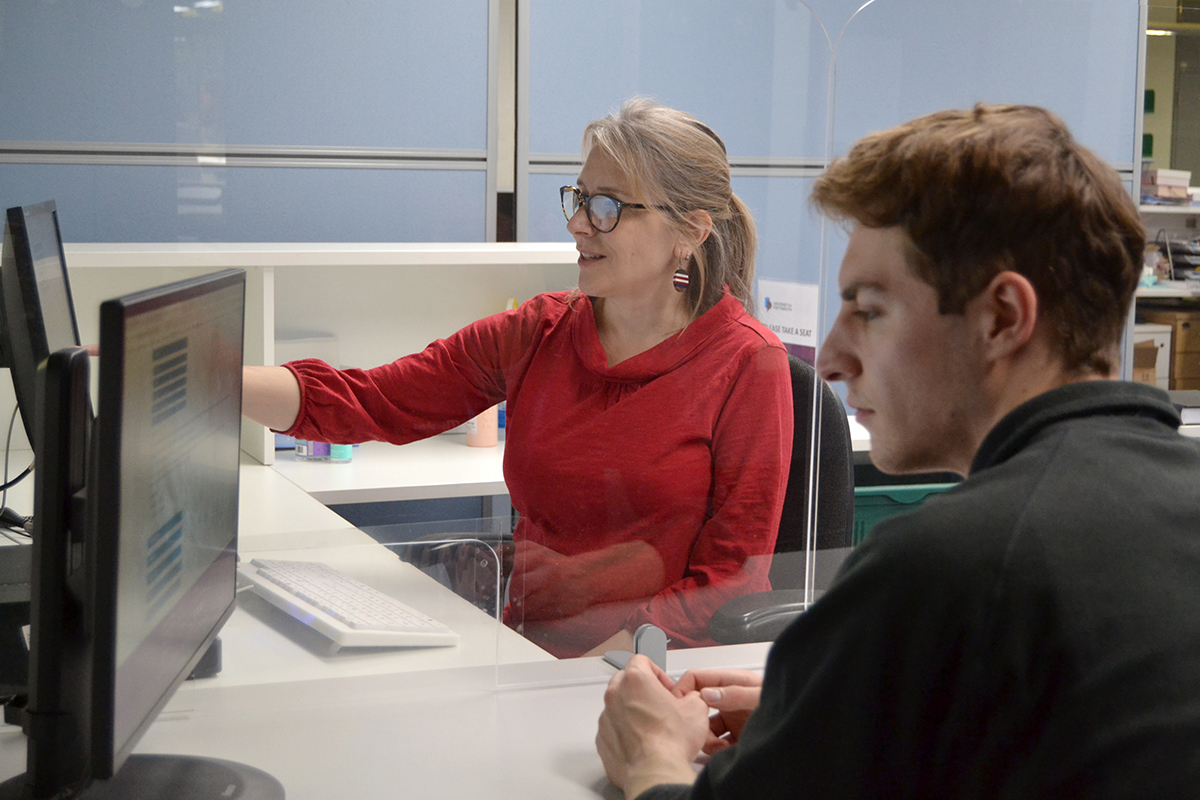 It's great to be able to get instant answers from anywhere over the internet using the online chat service but sometimes nothing beats actually being able to show the librarian the paper or book you are having difficulty with and discussing your problems with them. We have two screens, so you can watch in real-time as the librarian demonstrates how to search a database and builds a search, explaining each step as they go – something that is much easier than through online text chat. Not to mention that it is just nice to see a friendly face when you are feeling a little lost.
Every weekday (except for Bank Holidays), you can pop into the library during the day (9am – 5 pm, Monday-Friday) and chat to a librarian in person. We have a hygienic cough screen to keep everyone safe in this age of Covid and a second monitor so you can easily follow everything we demonstrate on the computer. It's a great way to get a quick demonstration of how a database works and how to develop an effective search strategy.
It sometimes feels like the Duty Librarian office is our best-kept secret but the Duty Librarian office opens onto both the Atrium and the ground floor study area near the IT Help Desk. If you are struggling to find it, please ask any member of library staff in the Atrium or at the Reception Desk. Even when the office is unstaffed, our professional library staff are always happy to help if someone asks at the front desk.
We look forward to helping you!