Finding journal articles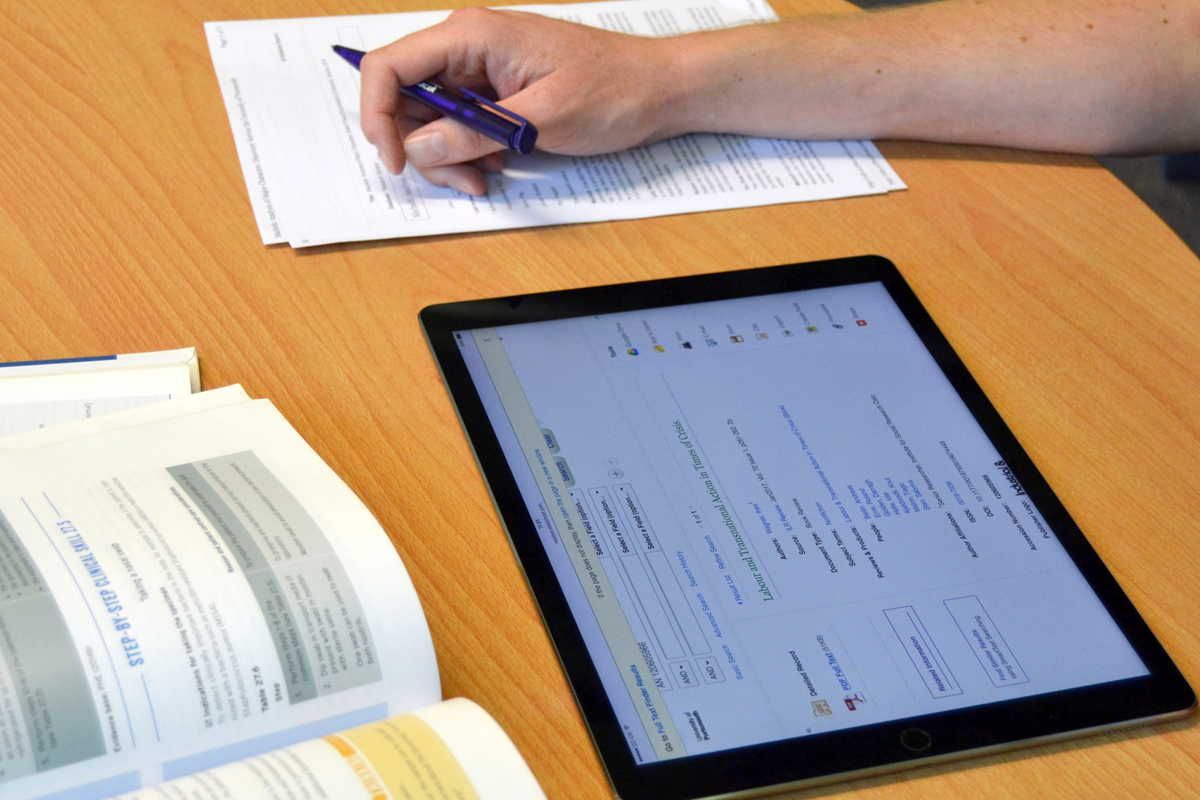 For subjects other than Design and Law, the EBSCO Discovery Service is a great place to start. It behaves like an academic search engine, finding only quality academic content your lecturers will want to see you using. For all subjects, your Subject page(s) are the best place to start looking for information for assignments because they list the most useful resources your Faculty Librarian has hand-picked for your subject.
Using the Discovery Service
Click on the big blue "Click to search library resources" button at the top right of the Library homepage and choose the second search box down to search the catalogue. Run a search as you would in Google, and then make sure you have selected ticked the "Full Text Online only" and "Peer-reviewed Journal Articles" on the left-hand side. You can narrow the date range using the date slider to remove older articles from your search or focus on a particular date range. Change the pull-down menu next to your search terms from "Keyword" to "Title" to narrow your search.
Exploring 'Advanced search'
Click on the "Advanced search" link under the search box to discover the more sophisticated tools that make it so much easier to find precisely what you want. I always recommend everyone use Advanced search from the start. It offers you the tools you need to find what you want quickly. The short introductory videos on our Discovery Service webpage demonstrate how to use the Discovery Service. It's often simpler than you think to put your finger on the information you need.
If you are one of the many students that want a helping hand getting started or you find yourself stuck with a particular search, chat to us online or pop in and say hello to the duty librarian. We can often help you find precisely what you need straight away, and if we can't we can teach you how to develop your search strategy so that you can go away and find much more relevant journal articles, images, blueprints, market and company data, news reports, statistics and whatever else you need.
Next up:
In the next thrilling blog post we Enter the subject page.