More ways to get hold of books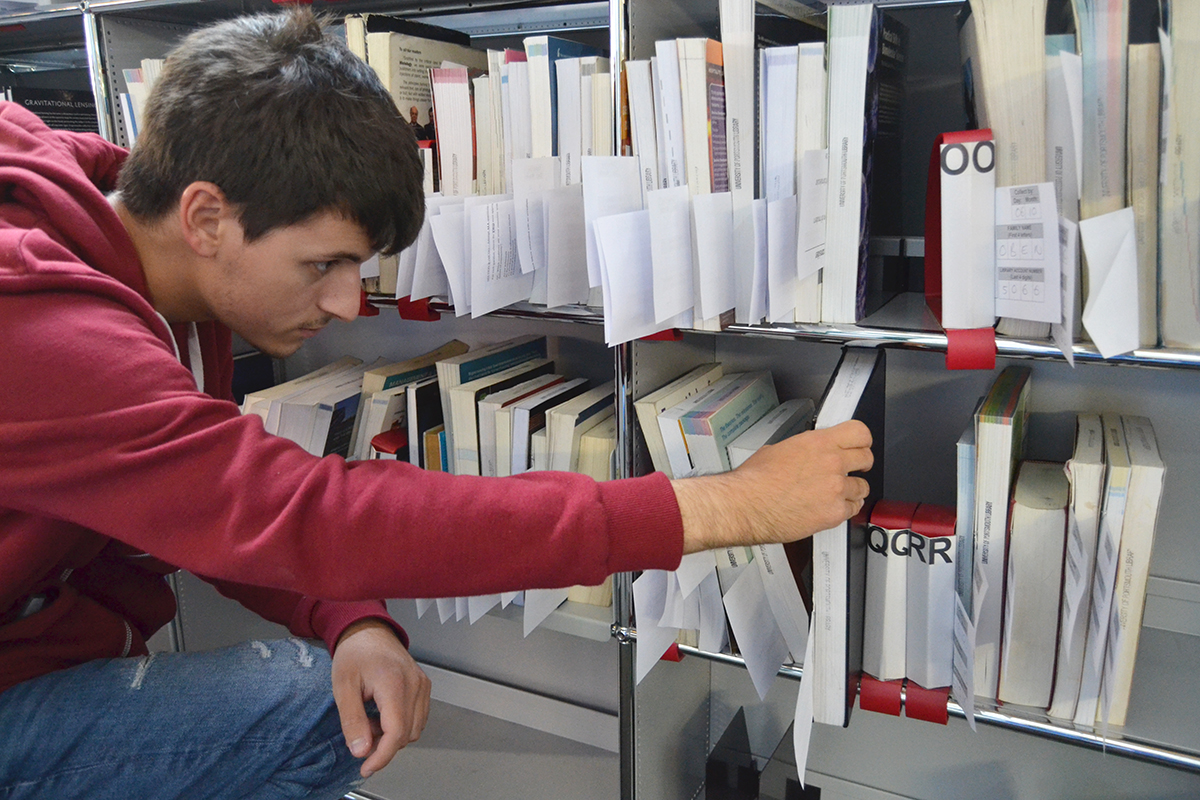 Hunting books on the shelves has some benefits: since most of the books on any given topic are shelved together, you can often serendipitously happen upon other books of interest you might not otherwise have thought to look for. At other times, you just want the books you know you need without any fuss or hassle.
Again, we've got you covered: you can now ask library staff to find books for you and leave them for you to collect and borrow or even have books posted to where you live.
Click and collect
If you can wait a couple of days before picking books up from the library, you can request books be picked off the shelf, issued to you and left for you to collect on our reservation collection shelves using our Click and collect service. Books are available for you to collect 24/7 during term time.
Postal loans and scans by post
If you visit the library for any reason, you can request books be posted to you. We can also scan individual chapters from books and articles from journals, provided we have a printed copy of that book or journal but do not have access to an electronic version. The only limitation to this service is that we can only send you a scan of one chapter from any particular book or one article from any issue of a journal under our copyright licences.
Borrowing books is as simple as taking them to one of the self-service kiosks in the Atrium and following the on-screen instructions. You can borrow an entire stack of books in one go – just pile them up on the shelf; only when it comes to returning books should you feed them to the kiosk one book at a time. As always, staff are on hand during the day (at least 9 am – 5 pm every day, and often until 9 pm) to help, and you can always chat to a librarian online 24/7 if you run into difficulties at an unsociable hour!