Beyond reading lists: finding books and ebooks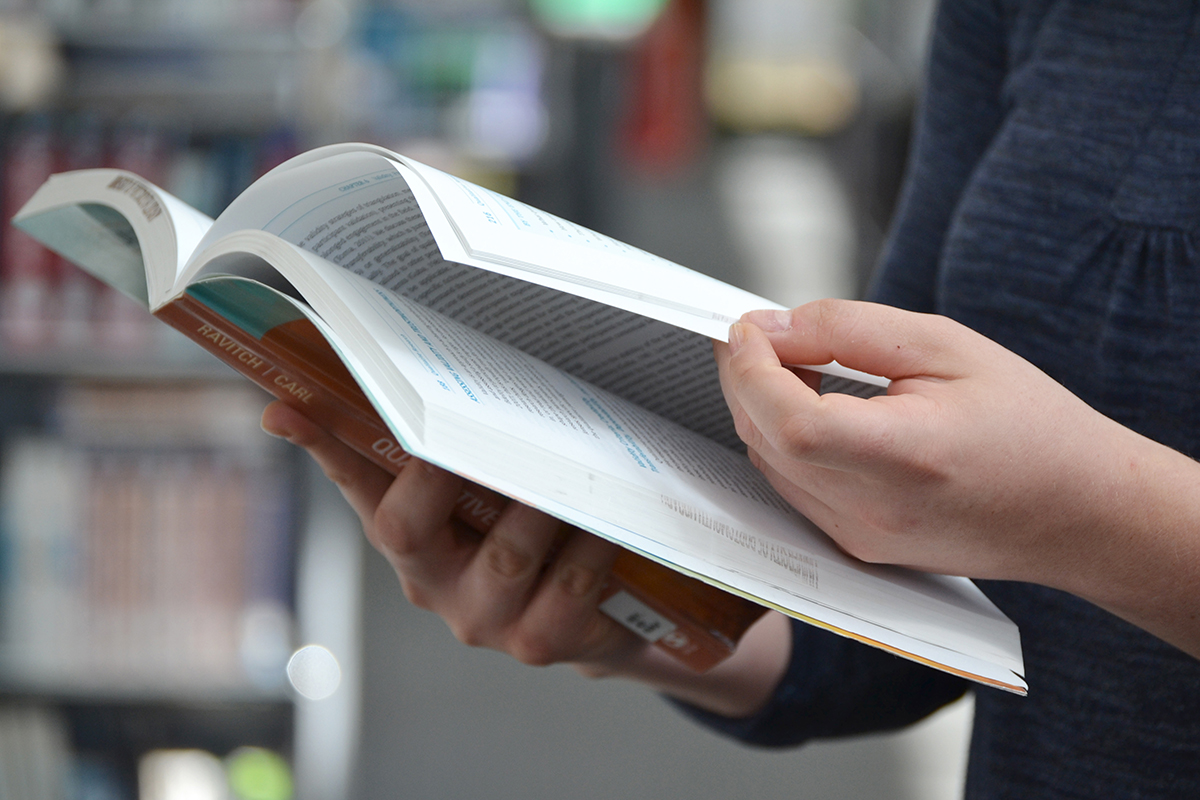 So much to choose from
The library has almost 390,000 books and over half a million electronic books or ebooks that you can read from anywhere over the internet, some of which you can also download for a week or two to your device and read offline. You can find both through your online reading lists, but when you come to look for information on a particular topic, the easiest way is to search the library catalogue.
Going straight to what you want
Click the big blue "Click to search library resources" button at the top right of the Library homepage and choose the second search box down to search the catalogue. The top search box searches the EBSCO Discovery Service, which searches the vast majority of our journal articles as well as the catalogue, but which returns a confusing number of results if you are just looking for a book or ebook.
Finding a specific book
If you know the details of the (e)book you want to find, enter a few of the more unusual words from the title and the first named author's surname and hit Enter. Click on the title in the results list – please note that different editions will appear as separate search result entries – and the record will show you both where to find the book and how many copies are available. Just don't be tempted to type absolutely everything into the search box: less is often more helpful!
Finding a specific book
If you want to find books and ebooks on a particular topic, just search for that topic. Try making your initial search highly specific and if that doesn't find anything useful (or anything at all), start searching for a broader topic that includes the specific sub-topic you want to research. Often books cover broad topics and may have a few pages or a chapter devoted to whatever you are researching. Don't be afraid to pick books off the shelf or dig into ebooks online: check the contents page at the front of books to see what topics they include and the index at the back for a much more detailed breakdown of what is included.
As with everything (and you will get tired of hearing me say this), if you have any difficulty, drop us an email, chat to a librarian online 24/7, or pop in and say hello to us in the Duty Librarian office between 9 am – 5 pm Monday – Friday (except Bank Holidays). Our friendly team are waiting to help you. The only silly questions are the ones you don't ask.
Click on the question mark button on the library website or click here to find ways you can get in touch with our friendly team.
Finding your books on the shelves quickly
Click on the yellow "Locate on shelf" button in any catalogue record to bring up a 3D floor plan showing you where to find the book and on which floor but there are now easier ways still to get the printed books you need. If you do this using your mobile phone, you can carry the floor plan around with you, making it much easier to find what you need.
Borrowing books
Borrowing books is as simple as piling them up on the shelf of one of the self-service kiosks in the Atrium and following the on-screen instructions. Only when you come to return books should you feed them to the machine one at a time.
This short video shows how it all works.