Happy Trans Day of Visibility!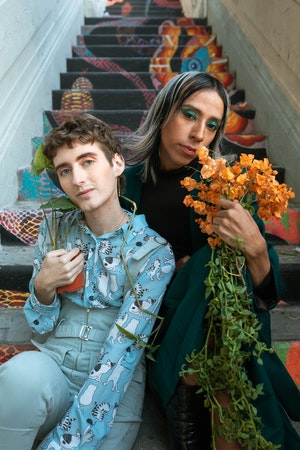 Today is Trans Day of Visibility – a day to celebrate your trans colleagues, friends and family. It is also a protest against the systemic discrimination our most vulnerable citizens face: a call for all those not threatened by society to defend those who are and to create a safer society for everyone. It might also be seen to serve as a warning, for the best measure of the morality of a society is how it treats those it does not believe it has to treat well.
There are many in society who want to tell you about trans people with an air of authority that comes from a place of deep ignorance. Today, I invite you to listen to the lived experiences of trans people themselves and understand a little better the challenges and prejudices this most vulnerable group faces and how you can show them compassion and become a better ally to them.
So, without further ado –
Click here to hear about trans experiences from trans people themselves.
Click here for an exhaustive FAQs list on all things trans-related by LGBTQ+ rights group Stonewall.
Click here for a few ideas on how you can become a more active trans ally.