Working from home? Meet your new best friend – the VPN!
There's nothing quite so reassuring as knowing you can reach for your laptop or tablet while still in bed and carry on studying without actually getting up, or at least that you can study wherever you happen to be without having to travel to a prescribed venue on campus just to get access to the things you want to read. The only difficulty is that all the different eresource suppliers are suspicious of anyone trying to read their content and want you to prove you are a student and that the library has paid for you to have access to all their precious books and articles. This means either logging in to different resources over and over again, each of which seems designed to look and feel as different from the last as possible, or setting up the VPN so you are let in to read the full content of (almost) all our eresources without doing anything.
Enter the VPN
The GlobalProtect VPN (Virtual Private Network) is a small piece of trusted software produced by a company called PaloAlto Networks that you can install on your computer/tablet/phone through MyPort, sign in once, and then enjoy access to all our eresources and AppsAnywhere software without having to log in again. This works for almost our resources and saves you having to worry about tedious and cryptic login procedures. If you try to log into resources individually, you will soon discover each supplier wants to look and feel unique and so attempts to make their login process as far as possible unlike that used by everyone else. Being able to sail past to the full text of ebooks and articles every time makes life so very much easier!
Click here for a guide to setting up the VPN on your devices.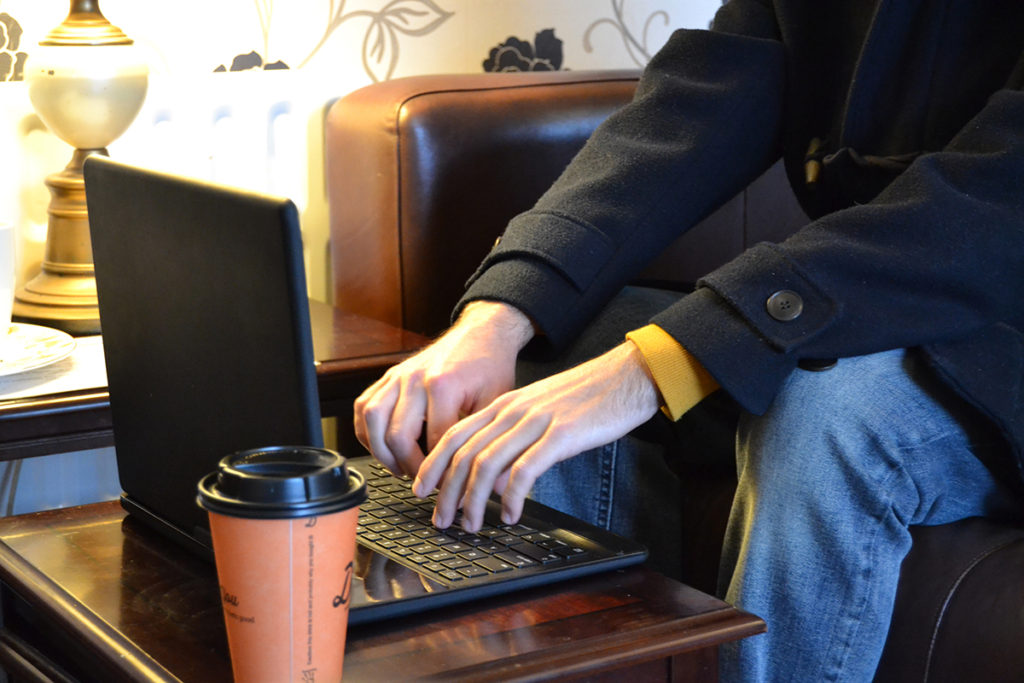 Is the VPN safe?
Entirely. It encrypts your password and supplies it to suppliers rather than you doing it yourself every time. It also grants you access to the handful of resources that otherwise remain available only on campus. It doesn't monitor what you are doing on your computer, although technically you are bound by the University's computing use policy while you have it connected. Simply right click on the icon and choose "Disconnect" to go back to freely browsing the web.
What can go wrong?
The short answer is nothing.
The longer answer is that, very occasionally, the VPN stops working and won't start again. If this happens to you, call the IS Service Desk on 023 9284 7777 and they will be able to remedy this known problem, permanently, within a few minutes.
The VPN will also disconnect itself if you don't use your Windows computer for a while. Simply open the system tray (click on the 'up arrow' icon in the bottom right, on the bottom Windows toolbar), right-click on the greyed out 'Earth' icon, and choose "Connect". Log in again and you're good to go.
Does the VPN work for everything?
Almost everything. There are a small handful of eresources that stubbornly insist on using their own idiosyncratic login processes. If you come across one of those, please just chat to us online (or wander over to the duty librarian) and we will walk you through the process. Our Accessing electronic resources webpage explains all about logging into resources in more detail and links to guides for getting into all these more awkward resources. Feel free to bookmark this webpage it but please don't try to read all the guides because they will just make you feel bad. All you need do now is install the GlobalProtect VPN, if you have not already done so.
Can someone walk me through the installation and setup process?
Absolutely. Call the library on 023 9284 3228, pop into the duty librarian office with your device and speak to a librarian in person (9 am – 5 pm, Mondays – Fridays, excluding Bank Holidays) or chat to a librarian online and we will be happy to walk you through the installation and setup process.