Student Led Change
Is there anything frustrating you about the library service? Ways you can see that we could serve you better? New services or facilities you would like to see introduced? We love to listen to client opinions and feedback and always seriously consider whether we can implement client suggestions. We have built the library service through student led change over the years and insights from observing and listening to all our clients continues to guide the way we develop library services.
While final year undergraduate students are all invited to complete the National Student Satisfaction (NSS) survey, anyone is able to make suggestions and propose improvements at any time using the Online Suggestion box on our website. It's a little hidden in the website footer at the moment because we have had so much else going on recently so here is a direct link.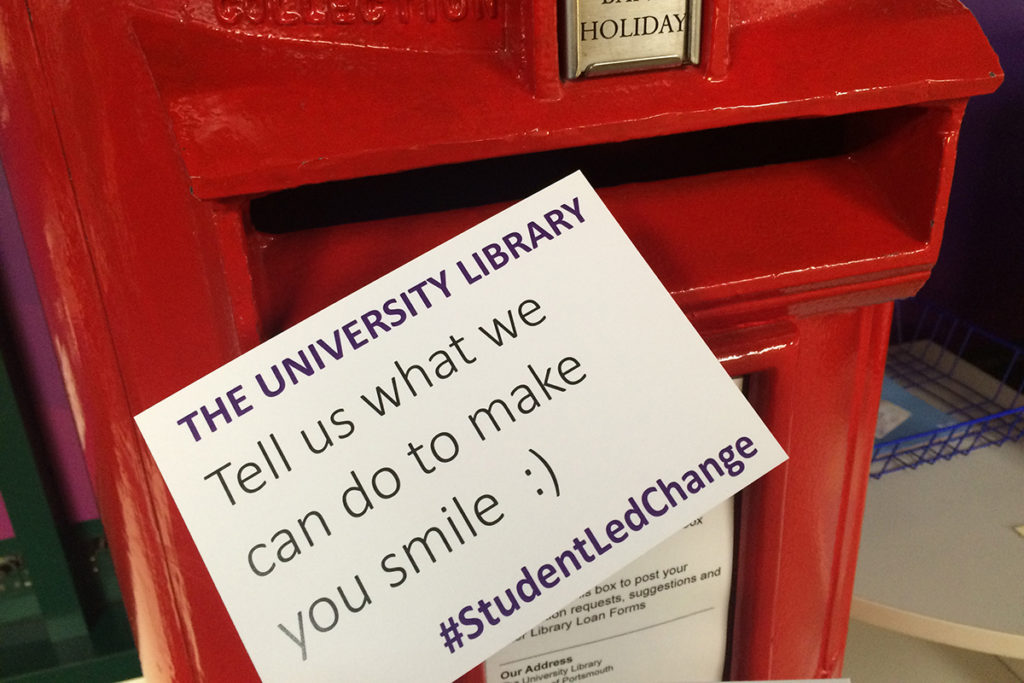 How seriously do we take your feedback?
Very seriously! You can be assured of our ongoing commitment to client-led service excellence because we are annual re-accredited with the governmental The Customer Service Excellence Award, which "aims to bring professional, high-level customer service concepts into common currency with every customer service by offering a unique improvement tool to help those delivering services put their customers at the core of what they do."
This standard measures our ongoing commitment to continuous improvement measured against 57 criteria across five broad criteria:
Customer insight
The culture of the organisation
Information and access
Delivery
Timeliness and quality of service
From this, you can see how central that ensuring we continuously develop our insight into your needs and preferences to our unfolding vision of the evolving library service.