Search the visual web in full colour
Finding images online can be challenging. While we have excellent image databases comprising many thousands of images licensed for you to reuse and adapt, sometimes you just want to search the web for inspiring images that match the colours of something you have designed or a the brand palette of a client. Happily, there are at least two free online tools designed to help you do just that: TinEye Labs' MultiColr tool and Google Arts and Culture database.
TinEye Labs' Multicolr
TinEye Labs' Multicolr lets you choose up to five colours or identify the five most prevalent colours in a photo (online or uploaded) and find other reusable images that share the same colour palette! It's great for finding inspiring brand colour palette matches or complementary images for your designs.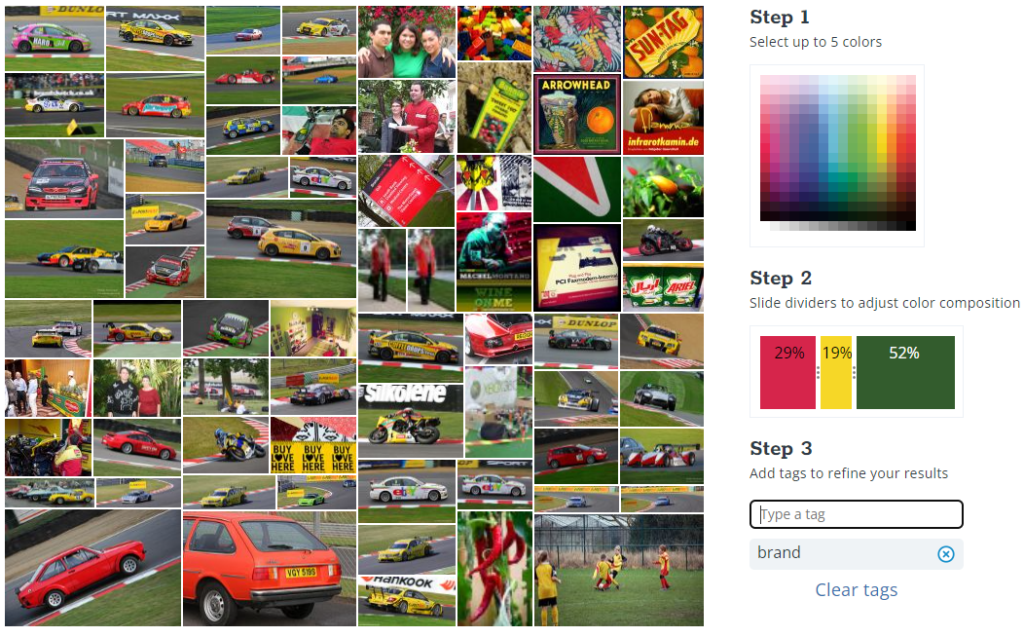 Google Arts and Culture
Google's Arts and Culture database (which is completely separate from the normal Google Web search) is larger and will show you more images, filterable by style, medium, collection, and so on, as well as a simple colour explorer, but most of them will be protected by copyright. Still, if you just want to be inspired and don't need to reuse the images that you find, it is still a great tool.