Here to help – in person and online
In these socially distanced times, library support can feel more of a virtual support service but you can still safely meet library staff face to face, albeit with a large screen and a face mask each between you, in the duty librarian office every weekday from 9am – 5pm when the library is staffed.
Finding the duty librarian
Covid secure practices mean that we have had to keep the most obvious door into the Duty Librarian Office that opened directly onto the Atrium locked shut. The entrance to the office is opposite the IT Help Desk.
After you enter the library through the turnstiles, go straight ahead and through the green automatic double-doors and turn left towards the large, white IT Help Desk. As you approach the IT Help Desk, the door to the Duty Librarian office will be on your left.
As usual, a picture makes this much clearer than words are ever likely to manage: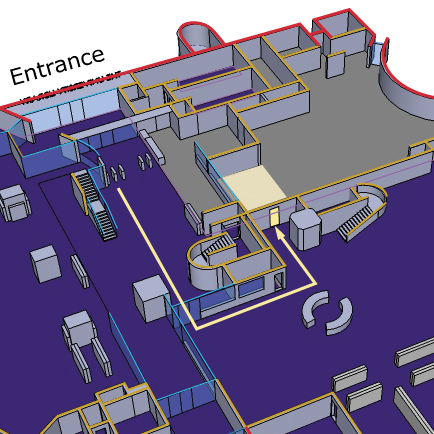 Is it safe?
We have carried out a thorough risk assessment and believe the service is safe. Cleaning wipes, hand sanitiser, and disposable face masks are provided for your comfort and safety; a large glass screen that is regularly cleaned prevents germ transfer; and staff wear face masks while you are with them. Staff also self-test for Covid-19 infection regularly.
Still, if you are concerned, you can always chat to us online.