Blow away the mental cobwebs with a bullet journal
For fans of Bullet Journaling (see our Library Guide on the subject) we're coming to the end of the year: a good time to review both the twelve months just passed and your process(es) for journaling.  Whether you use your bullet journal as a planner, record, for reflection or for all of that and more, it's well worth spending a bit of time considering what's worked well and what's not worked so well.
One of these helpful blog entries from the official Bullet Journal Blog, The Bullet Journalist, which each outline the end of year reflective process of a different Youtuber might guide you through some helpful thinking:
If you're short on time, you may instead find this one page (or two bullet journal pages!) annual reflection guide useful.
Bullet journaling beyond the basics
Don't forget that if you want into get into bullet journaling more seriously for your personal life, your academic studies, your brilliant creative ideas or to develop your entrepreneurial business opportunity, take a look at the book on the subject by the system's creator, which is in the library (along with a range of other books on enhancing personal productivity, work and time management, and a whole host of other interesting and useful topics!). 
Find the official guide to the bullet journaling system here in the catalogue or search for: bullet journal*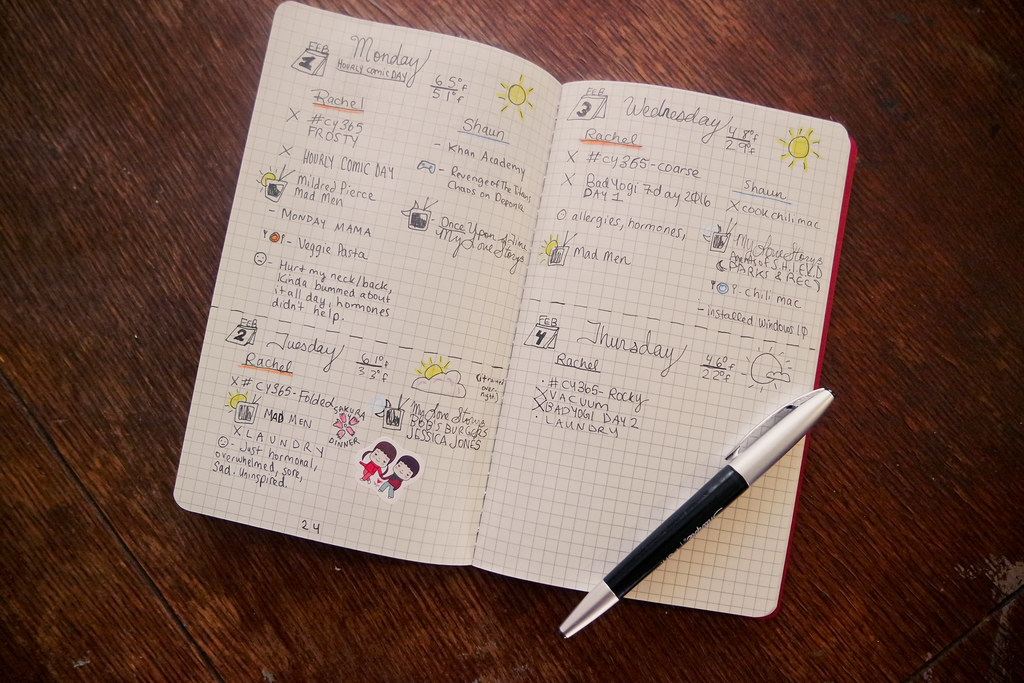 Image credit: "bullet journal" by rachelakelso is licensed under CC BY-NC-SA 2.0