Find your second wind with these new Gale resources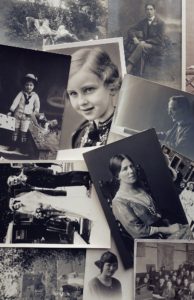 Our Gale primary historical research materials collection has expanded once again, with offerings to excite everyone from enthusiasts of the Victorian Gothic to fans of early modern Shanghai.
True crime from the 19th century alongside material on early detective fiction – a factual and fictional feast for anyone interested in immersing themselves in everything Victorian Gothic.
Spycraft declassified
These collections of declassified documents from the US and UK contain insights into many events across the 20th and early 21st centuries, of interest to anyone studying the history and politics of the era.
Adding parts 4 and 5 of the British Library Newspaper collective to our collections expands our coverage to a wider selection of UK towns and cities and extends coverage in some cases through to 1950.
Not also but also…
Alongside the usual suspects, including political extremism, women's studies, crime, punishment and popular culture and resources on Native Americans, we have a surprisingly large collection of resources on the history of shipping, municipal administration and policing in Shanghai:
So, lots to keep you entertained and informed!