New old images online
Photographs of Portsmouth Polytechnic and University of Portsmouth buildings taken in the 1970s to the early 2000s are now available to view online through JSTOR Community Collections.
These images were originally captured by the Central Photographic Section which was formed as a department of the Polytechnic. They photographed the institutions' buildings, events and people as well as the surrounding area. These images were often used for promotional purposes and some can be found published in prospectuses, course leaflets and newsletters.
The Central Photographic Section closed in 2004. Many of their prints and negatives were later transferred to the University of Portsmouth Archive.
These images show how much the campus has changed even in recent decades and how the university helps shape the city of Portsmouth.
Aerial photographs
The collection contains a number of aerial shots including this mid-1970s image of the city centre. Park Building and Portsmouth Guildhall sit nestled amongst a giant building site, next to a partially-finished Civic Offices and Central Library. There is a large gap next to King Henry Building where St Michael's Building is yet to be constructed. Eldon Building can also be seen towards the bottom right of the image, at this time still known as the City of Portsmouth College of Art and Design.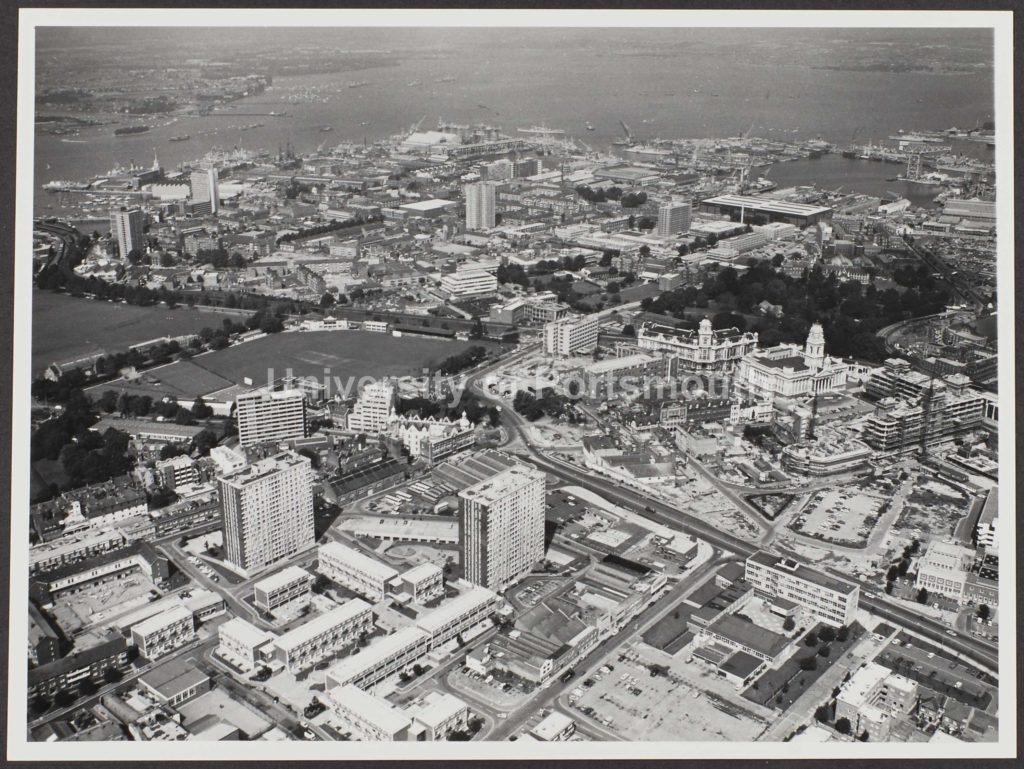 Another aerial image (presumably taken on the same day) focuses more towards the Portsea area. The Polytechnic already has a strong presence visible here with buildings such as Anglesea, Burnaby and Liongate shown. However, Portland Building and later Richmond Building would also eventually appear on this site, changing the street layout.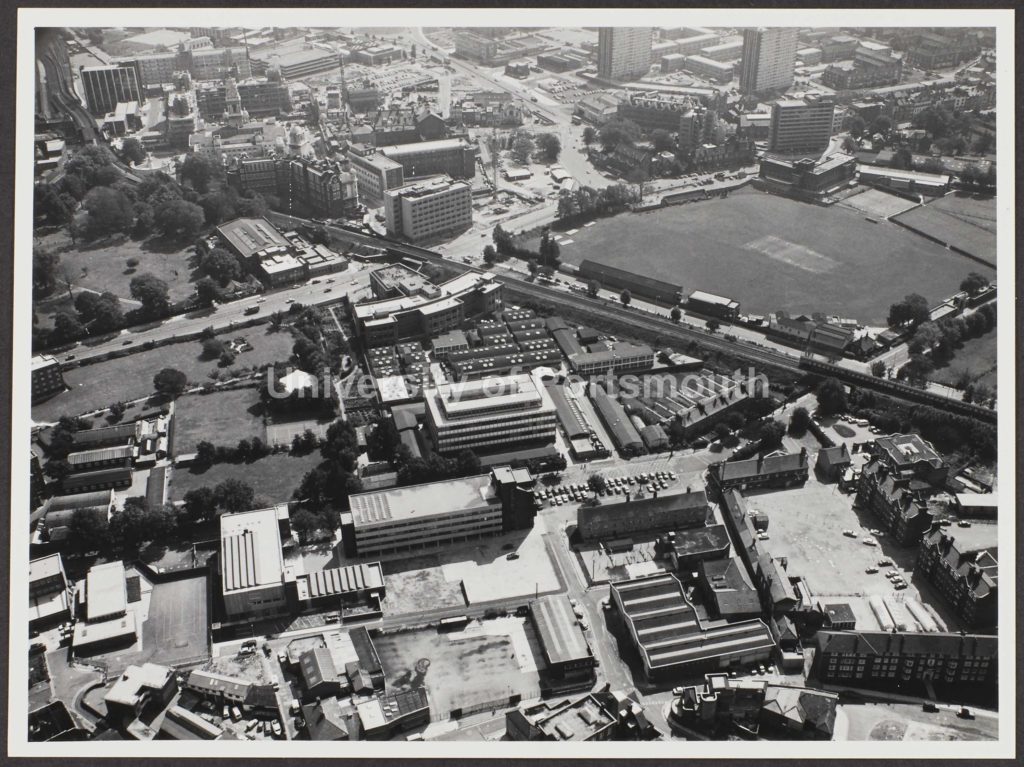 Ravelin Park
The team didn't always need to use an aeroplane to take photographs from a height. Mercantile House was often a useful viewpoint. This shot of Ravelin Park taken in the 1990s reveals a surprisingly different view to today. Cambridge Building shown on the right-hand side nearest to the camera is the site of the current Students' Union building. Meanwhile Alexandra House, the old Students' Union, can be spotted in the distance behind the library, where the new Sports Centre is now located.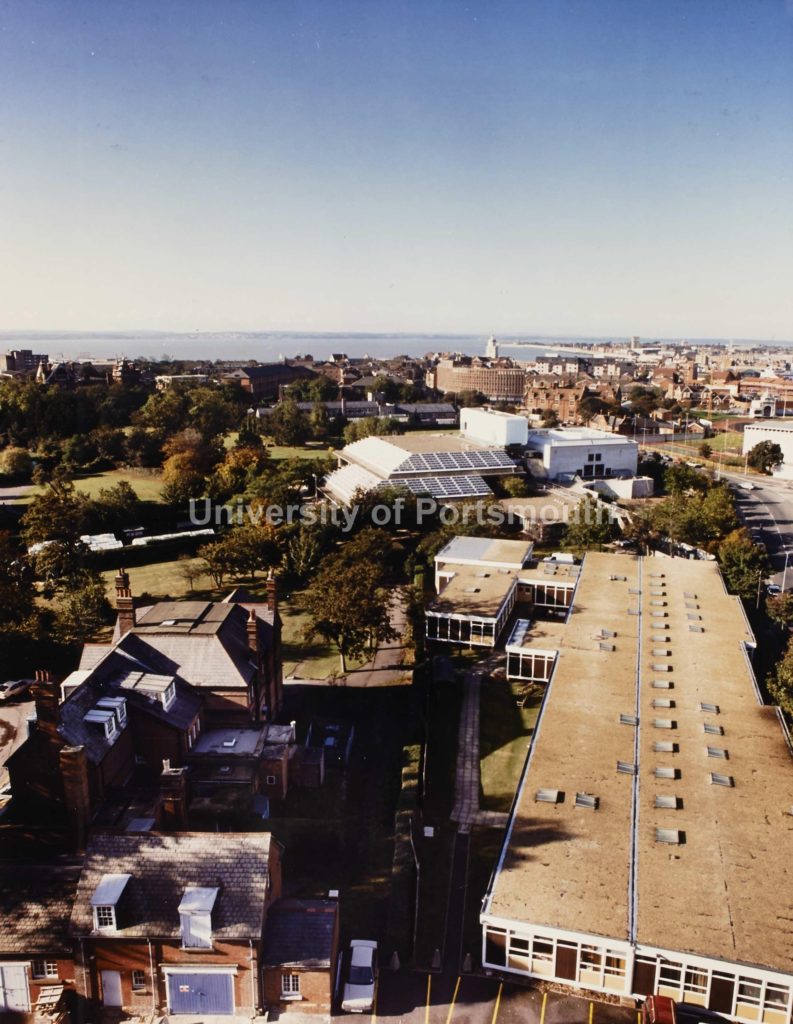 Student hall of residence
We also have some images of the interiors of buildings, although they can be harder to identify. There is a touch of mid-century modern chic in this student hall of residence, precise location unknown.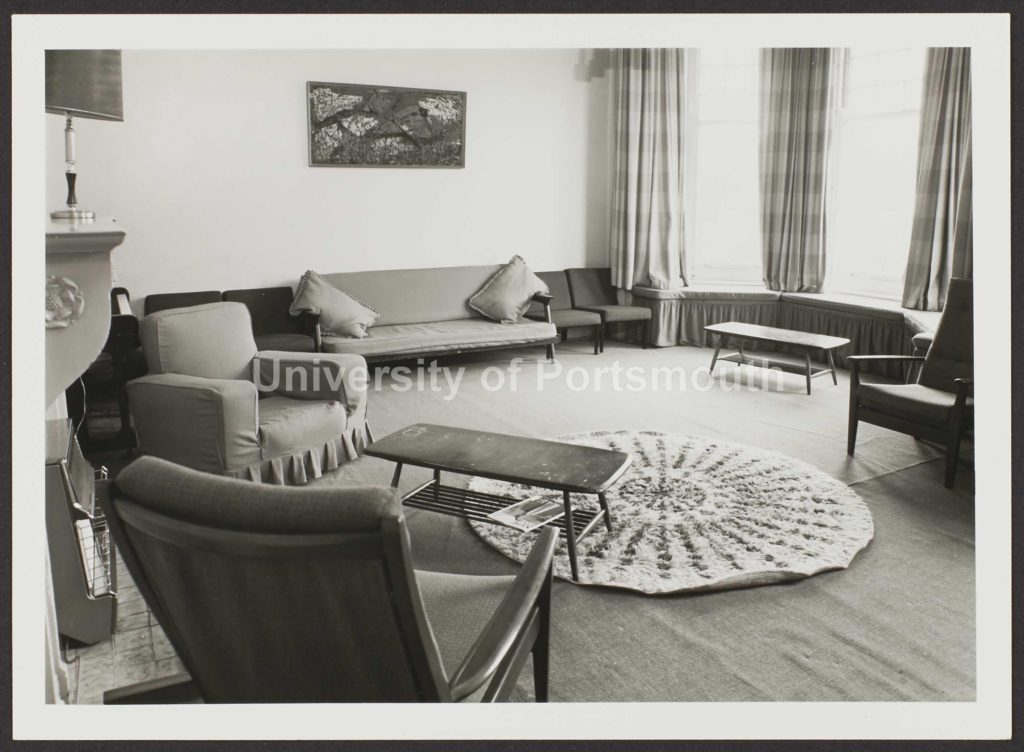 Argonaut sculpture
Finally, this photograph shows the 'Argonaut' sculpture by Michael Lyons being lifted into its present position outside Buckingham Building in 1990. I wonder whether another photograph exists from the other perspective?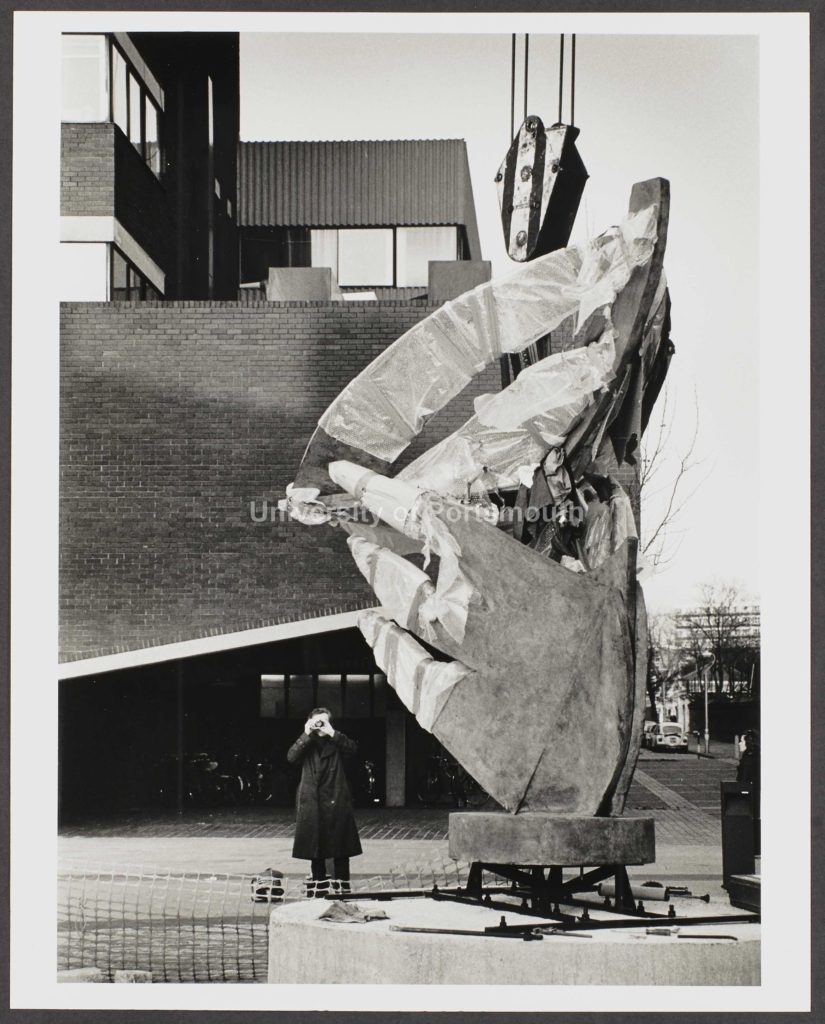 If you have a question about the University Archive or our University's history, or if you have something that you would be interested adding to the collections contact Archive@port.ac.uk
~ by Anna Delaney, University Archivist