Happy IDAHOBIT 2021!
Today is the International Day Against Homophobia, Transphobia and Biphobia.* Created in 2004, IDAHOBIT aims to draw attention each 17 May to the ongoing violence and discrimination facing homosexual, bisexual, trans and other sexually and gender diverse individuals who are not safe freely to live and express themselves – rights that the cis-gendered heterosexual majority enjoy as a matter of course.
* (This day deliberately goes by several different acronyms, including IDAHOTB and IDAHOBIT, and its focus varies across the world according to local need.)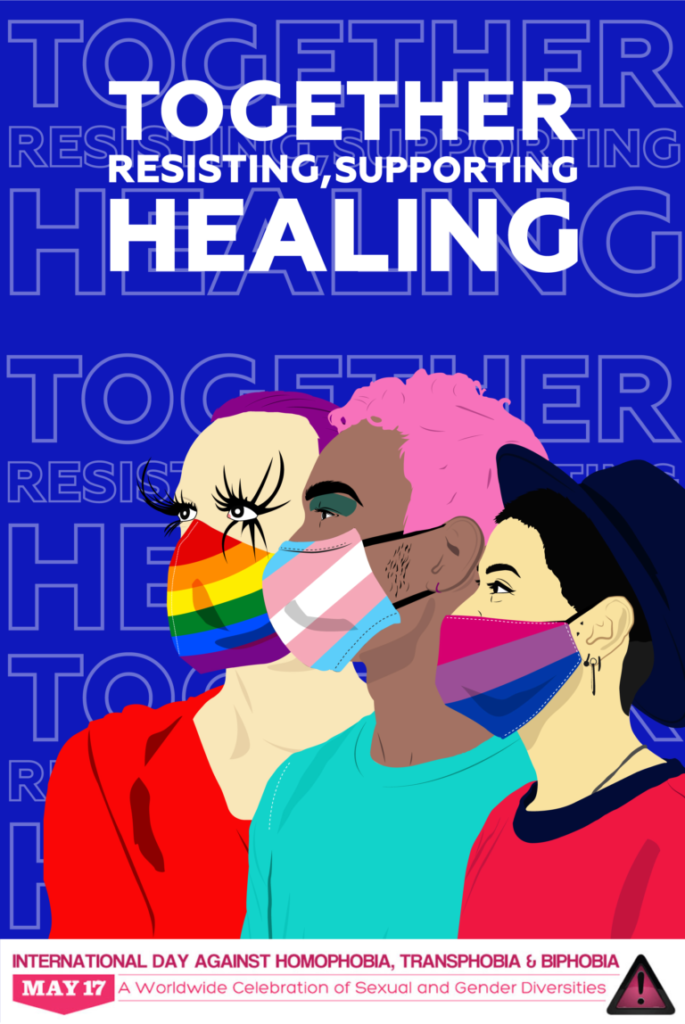 On this day in 1990, the World Health Organisation (WHO) ceased to label homosexuality as a psychiatric disorder. On the anniversary of this decision, it is appropriate to reflect on the extent to which prejudice and discrimination fuel economic, social and physical violence against LGBTQIA+ people worldwide. It is a reminder to us all of the unabating war against minorities that seeks to maintain structural discrimination, a war fuelled by elements of the media, religions, corporations, opinion leaders and supported by the apathy and complicity of so many people unwilling to work to overcome the social conditioning they have grown up with and truly accept those they find to be unlike themselves.
Are LGBTQ+ rights really still threatened?
Sadly, yes. In many countries around the world LGBTQ+ people are all too frequently killed with impunity on the street or even murdered by their own families in so-called 'honour killings', while even in more liberal countries, such as the UK, LGBTQ+ people are frequently and systematically excluded and denied access to high-paying roles simply because of how others perceive them.
What can I do?
Visit the official IDAHOBIT website (may17.org) and share a message of inclusivity and support on Facebook, Twitter and your other favourite social media platforms. Click here to share your message now.
Learning about the subtle ways in which all minority groups are discriminated against will also help you to notice when you see these things taking place around you, so you may call attention to them and point out where others are engaging in discrimination, why this is harmful and calling for change. Here are some great sources of information to broaden your awareness: