Why have an LGBTQ+ History Month?
Throughout history, to one extent or another, there has been an ongoing fundamental misunderstanding of discrimination against those who are not exclusively attracted to the opposite sex, and against those who do not entirely identify with their anatomical birth gender, or in the case of intersex people who were born with undifferentiated or both male and female sets of genitals, cases the gender they were surgically assigned at birth.
Almost half of homosexuals in the UK still feel the need to conceal their sexual orientation at work, a figure that is much higher for bisexual people and other marginalised groups. Trans people are sadly under renewed attack, with the government currently attempting to coerce local councils and other publicly funded bodies into building communal gender-specific toilets rather than offering single-entry gender-neutral toilets. Based on debunked research and prejudicial assumptions, this political move needlessly threatens to remove the availability of gender-neutral toilets place trans people at serious risk of harm while benefiting no-one.
Much progress has been made since homosexuality was decriminalised in 1963 as described in this short article by the British Library but misunderstanding, fear and prejudice encouraged by prejudicial elements of the mass media cast a long shadow over the progress made. There is therefore a serious and ongoing need to set the record straight, highlight the hidden inequalities and impact of invisible privilege and to correct misunderstandings, particularly around trans issues, to help people to understand what small adjustments would make life so much better for LGBTQ+ people.
Ordinarily, I would invite you to come look at a display in the library building to learn more about straight privilege, what it is like to live as an LGBTQ+ person in our society, and the intersectionality between gender, gender orientation, sexual orientation and other characteristics that provoke discrimination, such as skin colour, race and ethnicity and disability. During lockdown, this is not possible, and so I am going to relate some of these things over the coming weeks here on Liblog.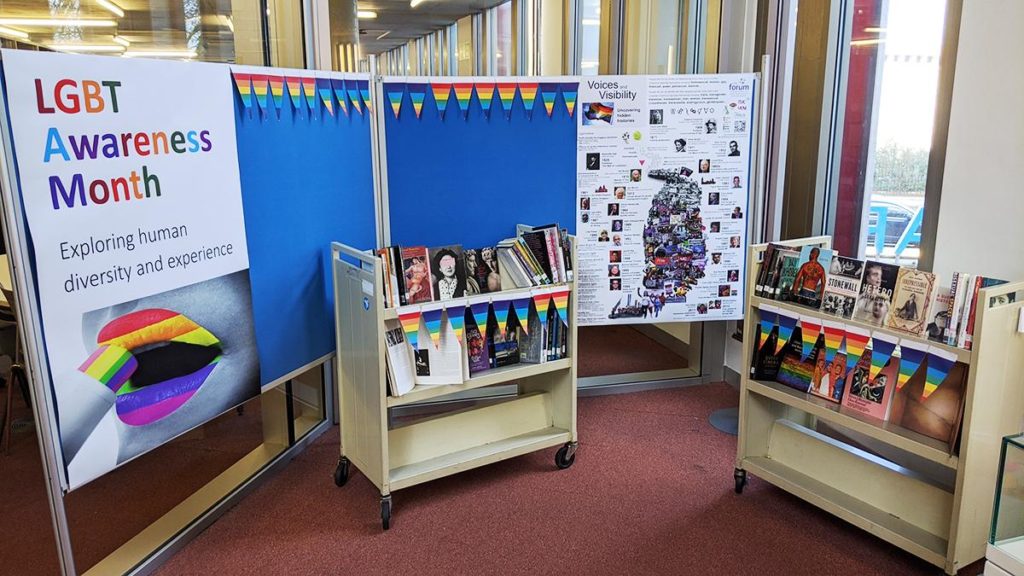 Please share posts or ideas you think are valuable on your own social media feeds, comment on this post and engage with me. I'm happy to answer any questions you may have.