4 referencing top tips Cite Them Right might not tell you
When it comes to referencing these days, it is usually pretty straightforward.
Click the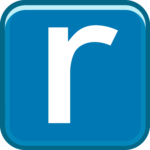 icon on the Library website and then on Cite Them Right, log in (if you are not using the VPN – but seriously, if you can use the VPN you really, really should, it will save you so much time), and so long as you know what it is you have read, you will find 'copy and paste' examples of how to reference everything.  If you don't know what sort of thing you have read, just chat to a librarian online (click on the online chat button on the library website) and share the link with us – we will explain everything from there.
What is not so obvious is how to get to the end of your essay with enough information to make sure you can just go through the sources you have used and reference them all without frustration and worry.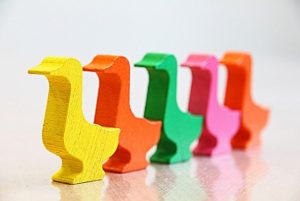 1. Build a skeleton reference list as you go
If you use an online resource of any description, especially a website, be sure to copy the URL before you leave and save it to a working reference list in a Google Doc or somewhere similar, together with enough information to identify it.  This will save you a lot of time and frustration later when you come to write up your reference list because online sources are famously difficult to find again when you want them and you cannot cite an online source without a link to it!
2. Make sure you copy stable links
Always look for a doi (digital object identifier) or permalink for online resources.  Copy the doi code if one is given, otherwise use any link labelled as a 'permalink'.  If you have nothing better, copy the web address of the web page or report.  As a rule of thumb, shorter web addresses ending with a definite name, number or code are usually stable links, while huge rambling URLs that span several lines of a word processing document are usually useless session IDs that stop working forever as soon as you close your web browser.
Links in the Discovery Service (and other EBSCO eresources)
A classic case of the session ID link trap is the EBSCO Discovery Service (and other EBSCO resources).  If you use these, you must either make a copy of the doi, if one is given, or click on the 'chain links' icon on the far right-hand side of the item screen to display the permalink for the article and then copy this.
You cannot use the long web address given in the address bar at the top of your browser.  This is a session ID (you can tell because mid-way through it includes the letters "sid"); it will stop working as soon as you close your web browser and so cannot be used in referencing or to share a resource with others.
3. Keep sources of the same type together
It really helps if you build separate lists of each different resource type (all articles together, all books together, all reports together, etc.), so that when you come to format them for your final reference list, you can go through all the references for the same resource type and format them to match the one example from Cite Them Right one after the other.  You will find that working this way will help you to get into a rhythm and work faster and more accurately.  Once you have formatted everything correctly, you can combine all the lists into one, sort the list alphabetically and make one last check that every reference has at least one in-text citation and every in-text citation has a reference.
4. Sorting your reference list into alphabetical order
Sort your reference list into alphabetical order can be done in seconds using an in-built feature of Microsoft Word.  You can install a plug-in that allows you to do the same thing in Google Docs but it is probably easier to just copy your reference list into Microsoft Word to sort it and then copy it back again into your Google Doc.  (You don't need to buy MS Word – all students can download a free copy of Microsoft Office 365, including MS Word, free from Apps Anywhere using the VPN.)
There are two stages to safely sorting any list in MS Word:
a. Make sure there are no 'hard/carriage returns' in the middle of any of your references
Click on the show/hide button (¶) on the ribbon at the top of the MS Word screen. Each reference should have a ¶ (paragraph mark) at the end of the reference, separating it from the next.  Make sure the ¶ symbol does not appear in the middle of any of your references, including before the web link.  This is important because when you sort the list, Word will treat this symbol as the marker separating each reference from the next.
b. Use the sort function in MS Word to alphabetise your reference list
Highlight the entire reference list, then click on the "Sort A-Z" button on the ribbon.  A dialogue option box will appear.  Click OK to select the default options (alphabetical, ascending).  This will sort all your references into alphabetical order.  You might lose the spacing between references.  This is fine.  You can simply highlight the list again and change the line spacing options to add a space between paragraphs to separate your references (found under the Format | Paragraph menu in both MS Word and Google Docs).
That's all, folks!  Hopefully with these top tips and our top referencing advice and 24/7 help you will have no problems grabbing full marks for referencing in all your assignments.