Work anywhere with ease: set up the VPN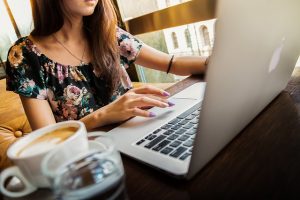 You can set up the University VPN (Virtual Private Network) on any of your devices, from a desktop PC to your mobile phone.  This involves downloading the safe and secure, lightweight 'GlobalProtect VPN' client and logging in using your University username and password.
You can turn the VPN on and off ('connect' or 'disconnect' it) at will.  While it is turned on ('connected') you will enjoy the same ease of access to library eresources you would experience if you were using a networked university computer.  You will be asked to log in far less often,  all the library's premium subscription resources will be available to you, and you will most likely experience far less service downtime.  Many of the problems connecting to eresources remotely do not affect clients who are using the VPN.
Set up instructions
Step-by-step instructions for setting up the VPN are available for different operating systems.  If you have any concerns or difficulties setting up the VPN or getting it to work, please get in touch with a librarian or the IS Service Desk.  Both services are available 24/7.
Connecting to your N-drive remotely
The advantage of setting up the VPN is that, in a second step, you can connect to your networked N-drive (and even the shared K-drive).  This is your personal space on the University server, where you can securely back up your files.  We strongly advise that you back up your work to your N-drive and/or Google Drive or some other secure and reliable cloud storage as well as saving it to your computer or a USB drive.
MyPort has articles explaining how to connect to your N-drive remotely for: