Free webinars introducing SAGE Research Methods and Business Cases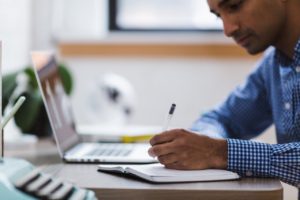 Are you starting to explore research methods or beginning to use business cases as part of your course?  Sage, one of our key suppliers of research methods resources, are offering free webinars to give you an introduction to their research methods and business cases resource suites.  Free to join, all you have to do is click the link(s) below for the webinar(s) you would like to attend and book yourself a place.
The next webinars are running on 20 October and are repeated on 19 November to allow as many of you who are interested as possible to attend.
SAGE Research Methods
SAGE Research Methods supports research at all levels by providing material to guide users through every step of the research process. From a quick dictionary definition, a case study example from a researcher in the field, a downloadable teaching dataset, a full-text title from the Quantitative Applications in the Social Sciences series, or a video tutorial showing research in action, this collection has something for everyone, from students to lecturers.
Learn more about how to get the most from Sage Research Methods from Sage themselves!  Click one of the links below to book your place on one of the next two webinars:
SAGE Business Cases
SAGE Business Cases brings business to life, inspiring students to develop their own best practices and prepare for professional success. The collection is designed to engage students in applying core concepts to practice through the use of real-life examples from the global business environment.
An editorially-driven collection of over 3,650 cases, featuring both SAGE Originals and cases from an impressive list of twenty global content partners, comprising cases and authors representing over 100 countries, bringing a variety of viewpoints that reflect the modern business landscape.  SAGE Business Cases fills the gaps other resources leave by tackling traditionally overlooked topics, such as healthcare management, sustainability social impact, and more, as well as a diverse array of business types and sizes from small family businesses and start-ups to Fortune 500 corporations.