Happy World Humanitarian Day!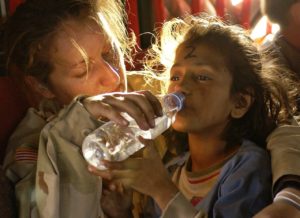 Today is the international day when the world commemorates humanitarian workers killed and injured in the course of their work, and honours aid and health workers who continue to provide life-saving support and protection to people most in need, working for charities, health services and non-governmental organisations to alleviate suffering and safeguard public health in countries where weather, war, poverty and/or the ravages of disease have disrupted everyday life.
You can read more about humanitarianism on the UNESCO website.